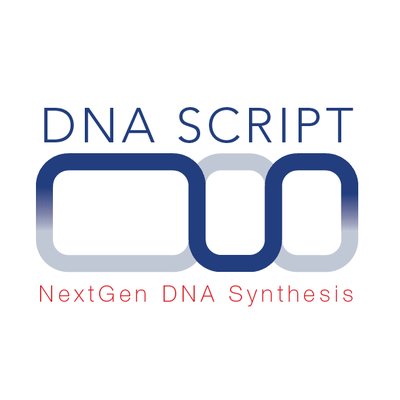 DNA Script, a Paris, France-based DNA synthesis company, raised a $50m extension to its Series B financing, bringing the total investment of this round to $89m.
This round was led by Casdin Capital and joined by Danaher Life Sciences, Agilent Technologies, Merck KGaA, Darmstadt, Germany, through its corporate venture arm, M Ventures — three of the world's leaders in oligo synthesis — LSP, the Bpifrance Large Venture Fund and Illumina Ventures. In conjunction with the funding, Eli Casdin, Founder and Chief Investment Officer of Casdin Capital, will join DNA Script's Board of Directors.
The company intends to use the funds to accelerate the development of its suite of enzymatic DNA synthesis (EDS) technologies — in particular, to support the commercial launch of its SYNTAX™ DNA benchtop printer.
Led by Thomas Ybert, CEO and Co-founder, DNA Script is a DNA synthesis company engineering biology to accelerate breakthroughs in life science. The company will soon begin testing the SYNTAX™ system with a select group of partners, with plans to launch a beta testing program later this year and take orders for the DNA printer by next year.
Over the long term, funding from the Series B financing will enable the company to further develop its core enzymatic synthesis technology — in particular, towards the development of new synthesis platforms — as well as to ramp up its commercial and manufacturing capabilities. In addition to launching the SYNTAX™ system, DNA Script is working on the development of deployable DNA data storage and retrieval technology as part of the Molecular Encoding Consortium, along with partners at the Broad Institute and Harvard University — a project funded by a $23m grant from the Intelligence Advanced Research Projects Activity's Molecular Information Storage program.
FinSMEs
29/07/2020