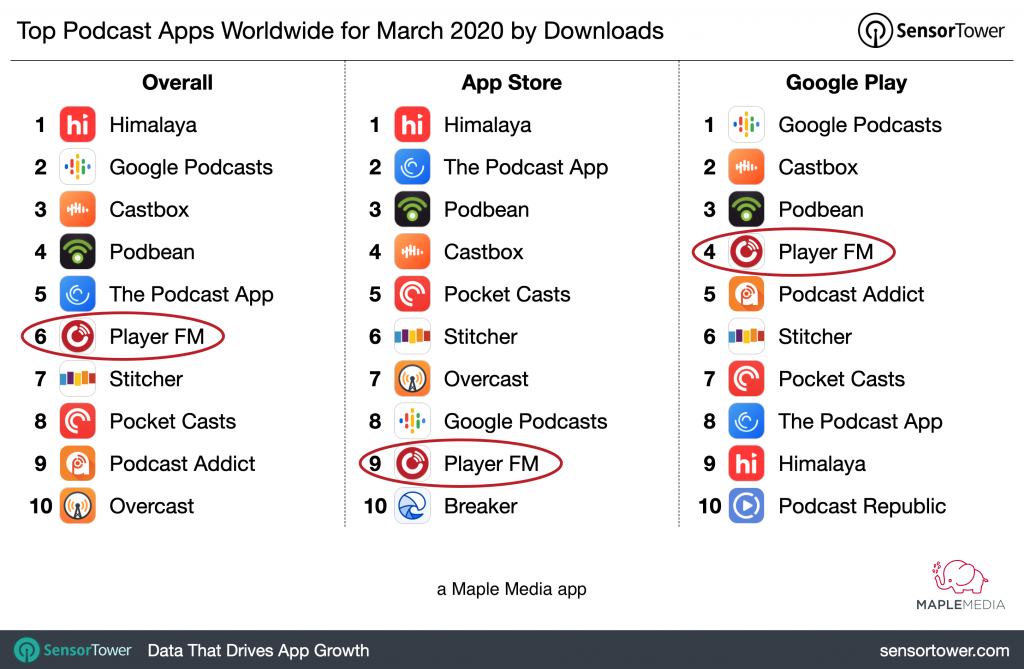 Maple Media, a Los Angeles, CA-based mobile media and technology company, acquired Player FM, a podcast app on iOS, Android and Web.
The amount of the deal was not disclosed.
Maple Media plans to continue to invest in the Player FM product, develop the brand and grow the user base of the service. Key staff of the Player FM team will be joining Maple Media as part of the transaction.
Originally started in 2012 by Michael Mahemoff, Player FM provides apps and website that allow users to browse millions of podcast episodes and listen on any device with playback features. To date, it has been used by over 90 million users.
Led by Michael Ritter, Founder and CEO, Maple Media is the company behind more than 30 top app and game businesses on the App Store and Google Play, including PicStitch, WeekCal, We Heart It, Mazes & More, Minesweeper: Puzzle Bomb and Tony Hawk's. The company is backed by Shamrock Capital, a Los Angeles based private equity firm.
FinSMEs
01/05/2020