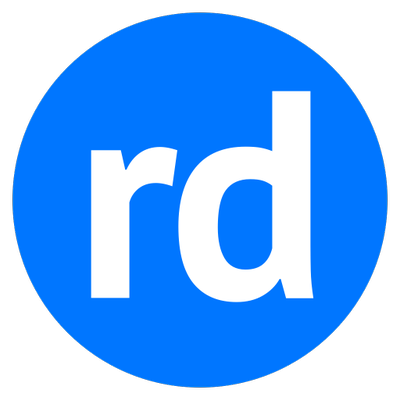 RDMD, a San Francisco, CA-based healthcare technology company focused on accelerating drug research for patients with rare diseases, raised $14m in Series A financing.
The round was led by Spark Capital, with participation from existing seed investors Lux Capital, Village Global and Garuda Ventures, and new investor Maveron Capital. In conjunction with the financing, Nabeel Hyatt, general partner at Spark Capital, joined the company's board of directors.
The company intends to use the funds to:
Expand into 20 additional rare diseases
Launch corresponding research studies for each of the new conditions, which will help researchers better understand the natural progression of each disease and design better trials as a result
Offer new and improved research experience and research insights to participants in each rare disease community
Expand collaborative partnerships with patient organizations and academic consortiums ready to build a regulatory-grade evidence platform in their conditions
Grow its commercial partnerships with new and existing biopharmaceutical customers
Further expand its international platform capabilities
Expand its team, including key senior leadership hires
Ensure continuity of research programs throughout the COVID-19 pandemic and beyond
Led by Nancy Yu, co-founder and chief executive officer, RDMD has developed an FDA-ready technology platform that generates deep clinical evidence to accelerate rare disease research and drug development, as well as a patient application that empowers patients and families to participate in research from home.
The company also announced a partnership with UCB for up to five years to enable research in progressive supranuclear palsy (PSP), a rare neurodegenerative disease. UCB will leverage RDMD's platform of real world evidence to advance UCB's drug discovery and development efforts in PSP.
In addition, RDMD is now partnering with patient advocacy organizations and physician consortiums across its 12 conditions, including the Children's Tumor Foundation, Cure GM1 Foundation, Cure IBM, Cure Sanfilippo Foundation, International Foundation for CDKL5 Research, Myositis Support and Understanding Association, National Tay-Sachs & Allied Diseases Association, NF2 Biosolutions and the PSP & CBD Foundation.
Since the launch, the company's patient application has grown to more than 1,000 users in 12 conditions, including neurofibromatosis type 2 (NF2), idiopathic thrombocytopenic purpura (ITP), progressive supranuclear palsy (PSP), chronic inflammatory demyelinating polyradiculoneuropathy (CIDP), Myasthenia gravis (MG), GM1 gangliosidosis (GM1), inclusion body myositis (IBM), Sanfilippo syndrome (MPS III), thymidine kinase type 2 deficiency (TK2d), Hunter syndrome (MPS II), Wilson disease and CDKL5 deficiency.
FinSMEs
16/04/2020