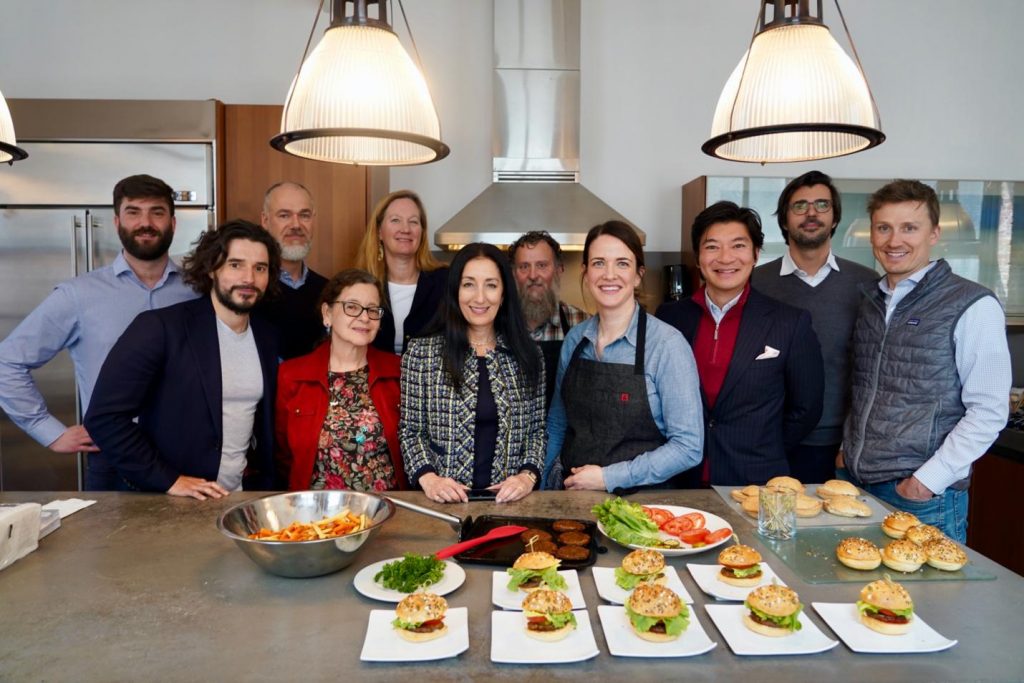 Recently, Andrew Chung of the investment firm 1955 Capital was involved in a substantial investment with Nature's Fynd, one of the rising stars among startups in the alternative dairy and meat products marketplace. Using the natural resources of a microbe that can be used as a protein and food alternative, Nature's Fynd manages food distribution in an ever-expanding world. The business is dedicated to finding alternative ingredients featuring all-natural and sustainable resources.
Food Tech for Future Investments
In order to manage the growing population and limited food resources we have here on our planet, humanity must come up with clever and cost-effective ways to mass-produce food. Simple as that. Nature's Fynd is ready to help companies pave that pathway. Nature's Fynd is a food technology company based in Chicago with research and development center headquartered in Montana. The company was co-founded by CEO Thomas Jonas, CFO Matthew Strongin, and Chief Science Officer Dr. Mark Kozubal. These three are joined by Chief Marketing Officer Karuna Rawal and Chief Technology Officer Jim Millis. 
Starring List of Investors
Nature's Fynd was recently rebranded from Sustainable Bioproducts. Coincident with this rebranding, Nature's Fynd founders and investors raised $80 million in a Series B round. This funding comes from several notable sources. The top investment firms involved include Andrew Chung's 1955 Capital, which led the Series A; Generation Investment Management LLP, where Al Gore serves as Chairman; and Breakthrough Energy Ventures, which raised $1 billion from some of the biggest investors on the planet–Jeff Bezos, Bill Gates, Richard Branson, Jack Ma, Vinod Khosla, and more.
According to Andrew Chung, Founder & Managing Partner of 1955 Capital, who serves on the company's board, "This was a pre-emptive move to raise new capital and will allow the company to accelerate its commercialization efforts. It will start producing products at the start of this month from its new 35,000 square foot manufacturing facilities in Chicago, with plans to double the size of the team to 100 by the end of the year," in a statement to AgFunder Network.
The funding is going to help Nature's Fynd expand product lines and innovate new meat-free foods. CEO Thomas Jonas said, "In these challenging times, securing food for our growing population under the immense pressure of climate change becomes even more urgent. We must find new solutions that can both nourish people and nurture the planet. Our innovative technology was developed by studying nature's own solutions for adapting – and ultimately thriving – in environments with limited resources."
New Products by Nature's Fynd
Currently, the market is waiting for Nature's Fynd to reveal some of the alternative meat and dairy products developed with that funding. So, what exactly are these new meat-free products made from? The facility uses a specific microbe called Fusarium str. yellowstonensis, which comes from the geothermal waters at hot springs in Yellowstone National Park.
The microbe is fully digestible, and highly complex serving that as Chung stated is "a food-like substance, which gives a lot of the texture and structure of food for free." The protein extract is processed through a highly innovative fermentation technique. This helps to break down the microbe and create a digestible and palatable protein source.
In an explanation about what Nature's Fynd has to offer in its product portfolio, Chung said, "One of the biggest reasons we're so excited about this company compared to any other food tech companies — and I saw many at Khosla where we were the first investors in Impossible Foods and Ripple [Foods] — is that they've really been able to develop tasty products across multiple food groups, faster and with elegant manufacturing processes at a low cost." Impossible Foods is labeled as "meat made from plants" and produces the popular Impossible Burger sold at fast-food chains, restaurants, and grocery stores. 
Investing in a Novel Protein Source
Chung added, "[Nature's Fynd has] IP around the microbe they discovered being a very novel protein source with all those amino acids, and highly digestible. But importantly, they also have IP covering the nature of the fermentation tech they've developed, that's so cost-effective and grows protein using a fraction of the land and water resources typically required."
Choosing to support Nature's Fynd in this protein source was made easier through the stellar list of investors also on board with Nature's Fynd and the R&D company's commitment to finding sustainable food source alternatives.