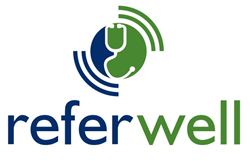 ReferWell, a full-service referral management solution focused on solving the last mile in healthcare delivery, received an equity investment of undisclosed amount.
The round was led by Connecticut Innovations (CI), with participation from earlier investors including Health Catalyst Capital (HCC), Meyer Ventures Investments and others.
The company intends to use the funds to accelerate growth and add infrastructure and team members to support adding payers, providers and health systems across new markets in the United States.
Led by Vytas Kisielius, CEO, ReferWell provides a cloud-based, EMR-agnostic technology platform designed to enhance patient compliance when a patient is referred from one medical provider to another. The referral management solution is focused on the last mile in healthcare delivery – finding the right specialist for the patient, booking the patient appointment at the point of care, and enhancing patient and provider compliance. The company has developed use cases for multiple payer types, such as Medicaid plans to improve access to care, Medicare plans to improve STAR ratings, commercial plans to improve employee convenience, and ACOs to reduce network leakage.
FinSMEs
25/03/2020