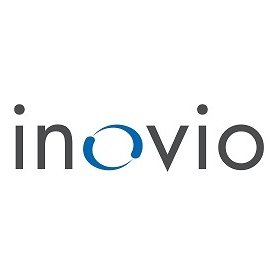 Plymouth Meeting, Pa.-based biotechnology company Inovio Pharmaceuticals, Inc. (NASDAQ:INO) received a new $5m grant from the Bill & Melinda Gates Foundation.
The grant will be used to accelerate the testing and scale up of CELLECTRA® 3PSP proprietary smart device for the intradermal delivery of INO-4800, a DNA vaccine for COVID-19. INO-4800 is in preclinical studies and is planned to advance into Phase 1 clinical trials in the U.S. in April with up to $9 million funding from CEPI.
Inovio plans to accelerate the testing and scale up of the CELLECTRA 3PSP devices to support large scale manufacturing of INO-4800 doses by the end of 2020. The CELLECTRA 3PSP device is designed specifically for a COVID-19 type pandemic scenario. It is a small, portable, hand-held, user-friendly device that runs on readily available "AA" batteries. This allows for stockpiling of the device in quantity without maintenance. It is based on its current device with extensive history (over 6,000 administrations) which has received the CE mark and has an acceptable safety profile. The streamlined design also allows it to be readily produced at reduced costs and large scale. The company's San Diego Device Manufacturing facility will build initial quantities and demonstrate the design and scale up of manufacturing processes which can then be transferred to additional contract manufacturers for increased capacity. Initial development of CELLECTRA 3PSP was started in 2019 with $8.1 million funding from the medical arm of the U.S. Defense Threat Reduction Agency (DTRA)'s Medical CBRN Defense Consortium.
Led by Dr. J. Joseph Kim, President & CEO, Inovio aims to deliver one million doses of INO-4800 and devices to support them by year end with existing resources and capacity with the appropriate support from its funding partners. The company also is working to scale up both INO-4800 and CELLECTRA 3PSP devices to potentially make available millions of doses to combat this outbreak. Inovio's DNA medicine platform is suited to respond against emerging viruses with pandemic potential. The company was the first to advance its DNA vaccine INO-4700 against MERS-CoV, a related coronavirus, into evaluation in humans. INO-4700 is the only MERS-CoV vaccine in Phase 1/2a setting, and Inovio is currently preparing to initiate a larger Phase 2 vaccine trial for INO-4700 in the Middle East where most MERS viral outbreaks have occurred. These efforts are supported by previous CEPI funding of up to $56 million and from other collaborators and partners.
FinSMEs
17/03/2020