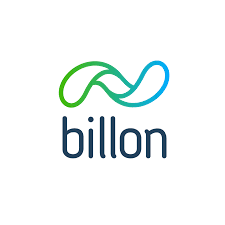 Billon Group, a London, UK-based distributed ledger technology (DLT) platform that processes national currency and business documents with blockchain technologies, raised $6m in Series A financing.
Participants in this round – led by Billon CEO Wojtek Kostrzewa – include FIS, Rising Tide, Mencey Capital, VCF III, existing investors and international managers and experts. The latest round brings the total funding raised by Billon to over $16m of grants and equity.
The company intends to use the funds to scale existing use cases, respond to many new clients and to begin preparation for opening the platform further for third party developers and commercial partners.
Founded in the UK in 2015, following several years of R&D in Poland, and led by CEO Wojtek Kostrzewa, Billon provides an enterprise DLT system unifying national currency transactions, document management, and identity management into a single architecture. The system solved the challenge of transacting micropayments at scale, and it also encrypts documents and data on-chain, surfacing the transformational capabilities of blockchain technologies in the regulated world. The company's DLT system is designed to deliver tangible business results in the areas of digitised cash, trusted documents and identity & data sharing.
Billon is licensed to issue electronic money by regulators in the UK and Poland and employs a global team of more than 90 people in its two offices in London and Warsaw.
Commercial partners include FIS, Microsoft, the Polish Credit Bureau, Warta Insurance, Philip Morris and over a dozen clients in various stages of scaling.
With this new funding, the company appointed Kostrzewa as CEO and Anand Phanse as CFO to complement the existing management team comprising of Andrzej Horoszczak, co-founder and chief technology officer, Robert Kaluza as chief operating officer, David Putts as chief growth officer and Jacek Figula serving as chief commercial officer.
FinSMEs
19/03/2020