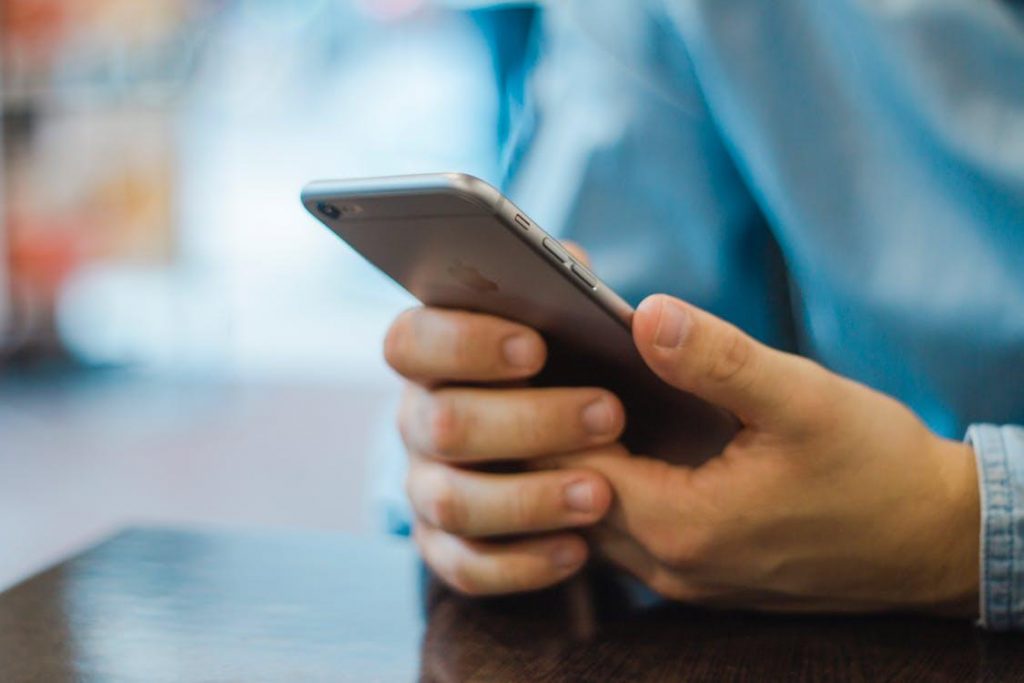 Mobile gaming is more popular than ever. According to reports, mobile games earned up to $68.5 billion in 2019; with 48.9% of the revenue coming from games on iOS devices, and 35.8% coming from Android. During the first half of 2019, all games on iOS and Android earned 19.4 billion downloads.
Smartphones have become one of the most popular methods for people to go online — which is where, nowadays, many people are accessing their favourite igaming websites. Whether it's from the comforts of their couch while watching tv, or on the move as part of a commute to work, playing on a mobile is increasing in its usage. The UK Gambling Commission reported that many British people preferred using their smartphones to gamble, as opposed to going to land-based premises. With games being accessible 24 hours a day online, it makes sense that more and more individuals are forgoing brick and mortar casinos for online gaming.
Mobile gaming, like mobile slots, has also resulted in the removal of some environmental barriers to igaming services. Where users once had to make bets in public, they can now do so from the privacy of their own homes. And while there have been some concerns over the ease of access when it comes to mobile gaming, one thing is for sure: it has contributed to the diversity of games available, making it more enjoyable and exciting for those that play them.
The rise of mobile payments
Alongside the rise of mobile phones has been the rise of mobile payments. Many people now prefer using mobile payments to more traditional forms of payment like cash and credit cards. It's an industry that's constantly growing; it's been estimated that the mobile payment market will grow at an annual rate of 33%, and that by 2026 it will finally hit the $457 billion mark — an incredible feat for a sector that didn't exist just 15 years ago.
Mobile banking and payment has changed the way we make payments. Not only is it much more convenient (not having to carry around cash or card) but actually much more secure. It was in 2006 that PayPal introduced its mobile payment service in the US and UK; this led to the development of the mobile wallet, which stores the payment information of a card on the device and allows users to make payment over and app on a smartphone.
Traditional payments methods such as cash and card are decreasing due to the number of mobile payments. There are several different types of mobile payment types. Below are some of the best-known ones on the market.
Cloud-based payments
These payments are made through an internet-based platform called The Cloud, which allows payment gateways to made over the internet and doesn't require a physical device.
QR Payments
One of the most popular forms of mobile payment, QR payments are made through QR codes, in which the user scans a code from the phone's camera.
Pay Per SMS or Phone Number
In this payment form, the user enters the mobile number of the recipient and the amount to be sent. It's one of the easiest ways to make a mobile payment.
Near Field Communication (NFC)
This technology enables two NFC enabled devices to connect via communication protocols; it's known to be a very secure method.
Near Sound Data Transfer (NSDT)
This is a sound-based mobile transaction technology, requiring a mobile generated electronic signature.
The use of mobile wallets has of course, increased. It was estimated that there would be 14 billion mobile devices in use by the end of 2019, and the mobile payment market was expected to be worth around $114 billion. By 2021, it's supposed to hit the $190 billion mark.
But what else explains this rise? Well, the use of mobile payments helps with banking infrastructure. Mobile wallets can help areas where banks can't be reached or banking itself isn't feasible. Mobile wallets help abate financial scam — and can be secured with biometric systems like fingerprint scanners and Face ID. There's also the convenience of a faster transaction time, and various bonus problems as competition in mobile payment services has increased.
Mobile payments & playing
As the expenditure on the online igaming market is increasing, so too is the number of people playing on mobile — making it likely mobile payments for igaming sites will increase too. The ease and security of mobile payment use is a big draw for people playing on gaming websites — and with the saturation of the online marketplace, it makes sense why more and more websites want to get onboard with the service.
As a result, players now have a variety of options when it comes to paying on mobile site, including Apple Pay. Recently, some websites have offered users the ability to use cryptocurrency payments, which some people believe to be more secure. For mobile casino sites to keep up with the times — and continue to attract new players — they need to be constantly utilising the best technology.
Offering a mobile payment system is a quicker way to get people to their purpose of visiting a website, which is to play. Also, with all the security features, it's creates a stronger sense of brand trustworthiness if a website is keeping up to date with the latest technology.
Into the future
It's likely mobile payments for mobile casino sites are likely to broaden in options for players. In a bid to give their users the best experience on the market, more sites will integrate this technology into their payment method. It's possible, as the rise of mobile payment usage increases, that one day we'll no longer need physical debit cards or credit cards at all.