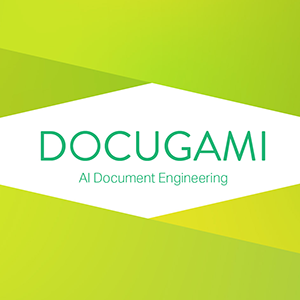 Docugami, a Seattle, WA-area based document engineering startup, secured a $10m seed funding.
The round was led by SignalFire, with participation from NextWorld Capital Bob Muglia, former CEO of Snowflake and former head of both Microsoft's Office and Azure businesses, who is joining as board member, Greg Badros, former head of Google Apps, Shishir Mehrotra, CEO of Coda, Kevin Reigelsberger, former president of Avalara, Alan Smith, partner, Fenwick & West; Barry Abbott, partner, Lane Powell & Associates, and Fenwick & West Investments, Thomas Reardon, co-founder of CTRL-Labs, Ellen Levy, former head of corporate and business development at LinkedIn, Sarah Imbach, former senior executive at PayPal, LinkedIn, and 23andMe, Hank Vigil, former senior vice president for strategy and partnerships at Microsoft, Marc Jalabert, former executive at Microsoft Western Europe, and Sunil Chhaya, a Silicon Valley angel investor.
The company intends to use the funds to continue to expand operations and its business reach.
Founded in March 2018 by former Microsoft executive Jean Paoli and four other senior engineering leaders from Microsoft, including Andrew Begun, Taqi Jaffri, Mike Palmer, and Martin Sawicki, Docugami provides a solution for businesses to create and manage documents for greater productivity, compliance, and insight using breakthrough artificial intelligence. The system leverages a wide range of artificial intelligence techniques, including natural language processing, image recognition, declarative markup, and other approaches, to enable businesses of all sizes to improve how they create and manage documents for insight, efficiency, and business impact.
Unlike other companies that require expensive and time-consuming machine learning on massive sets of big data, Docugami focuses on the "small data" that is unique to each company. Its solutions do not require customers to implement expensive new systems or change their business processes. Instead, they are designed to work seamlessly with customers' existing systems such as Google Docs or Microsoft Office 365.
FinSMEs
11/02/2020