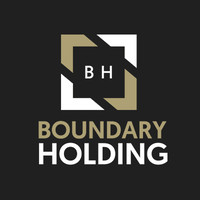 InfiniDome, a cyber-startup, which is making its way forward in the mobility technology, has received bridge funding from European AI fund, Boundary Holding, as it prepares for its future significant funding rounds.
The investment will help InfiniDome discover the broader scope to integrate its GPS & GNSS protection technology in AI-equipped driverless vehicles. The startup aims to create the world's first one-stop-shop wireless end-to-end protection solution which works on autonomous technology through enriching the existing system with sensors, Artificial Intelligence (AI) and analytical capabilities, so that they could make independent decisions based on the data they collect.
Already acquiring investments worth $1.1M, the funding from Boundary Holding founded by Rajat Khare is expected to strengthen InfiniDome's business vision in protecting connected and self-driving cars. The investment saw a series of meetings between Rajat Khare and Infinidome's founders in Europe, including building authentic business relationships over yoga sessions. These sessions helped bring a compelling founder narrative, building synergies that cannot materialize over formal setups.
InfiniDome aims to work in the direction of autonomous technology that has the edge through its association with global investment firms. With the series of productive meetings held in Europe, which directed funding in its way, the cyber-startup strives to strategically use AI advancements to provide for agile reconfigurable and self-correcting systems. "Our commercially available product is an enabling technology. It allows for the industry to continue relying on the availability of GPS for navigation, sensor fusion and V2X, which don't work without it. " says Ehud Sharar, InfiniDome President.
Talking about the collaboration with Infinidome, Rajat Khare said, "The breakthrough in autonomous technology posed by InfiniDome has spawned impressive progress, along with the arrival of a truly AI driverless car, that shapes the future of mobility. With the onset of autonomous self-driving cars, the need for protection remains integral indefinitely."
With investments in autonomous technology, the potential to bring massive transformation across industries is being realized. The intelligent telematics will help address concerns around human glitches and reaction time, providing agile and enhanced systems. InfiniDome today already sells its first product, GPSdome 1.02x, the first non-military GPS protection solution, to provide protection for three main verticals; protection of GPS-based timing systems for Critical Infrastructure networks, protection of Unmanned Aerial Systems mainly in critical HLS missions and to protect Heavy Commercial Vehicles from robberies using jammers.