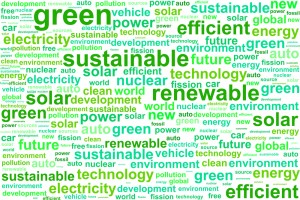 Viridi Parente, Inc., a Buffalo, N.Y.-based manufacturer of renewable power systems for heavy machinery and storage applications, secured $29m in Series B funding.
The round was led Grand Oaks Capital, an investment firm founded by businessman, Paychex founder and philanthropist Tom Golisano, with participation from Impact Capital of New York, Varia Ventures, and the Western New York Impact Investment Fund, along with a number of private investors. Golisano will take a seat on the board of directors of Viridi.
With the Series B funding, the company has a valuation of approximately $80m.
Led by Jon M. Williams, Chairman & CEO, Viridi Parente, through subsidiaries Green Machine Equipment, Inc. and Volta Energy Products, Inc., builds clean/renewable power systems that employ proprietary Lithium-ion cells, modules, and drives for industrial applications, microgrid storage, and renewable replacements for a myriad of fossil fuel-based engine systems.
Green Machine was launched in 2010 with the goal of replacing conventional diesel power sources and internal combustion engines in construction equipment.
Founded in 2017, Volta Energy Products engineers and designs in-place Distributed Energy Systems that give customers instantaneous back up in a utility outage, will peak shave demand costs and create a sustainable and balanced energy profile.
Viridi Parente is also currently preparing to install the first distributed storage system application of its technology. The system will support a high-powered, state-of-the-art cryo-electron microscope at the Hauptman-Woodward Medical Research Institute (HWI), a worldwide leader in structural biology research located in Buffalo.
FinSMEs
11/12/2019