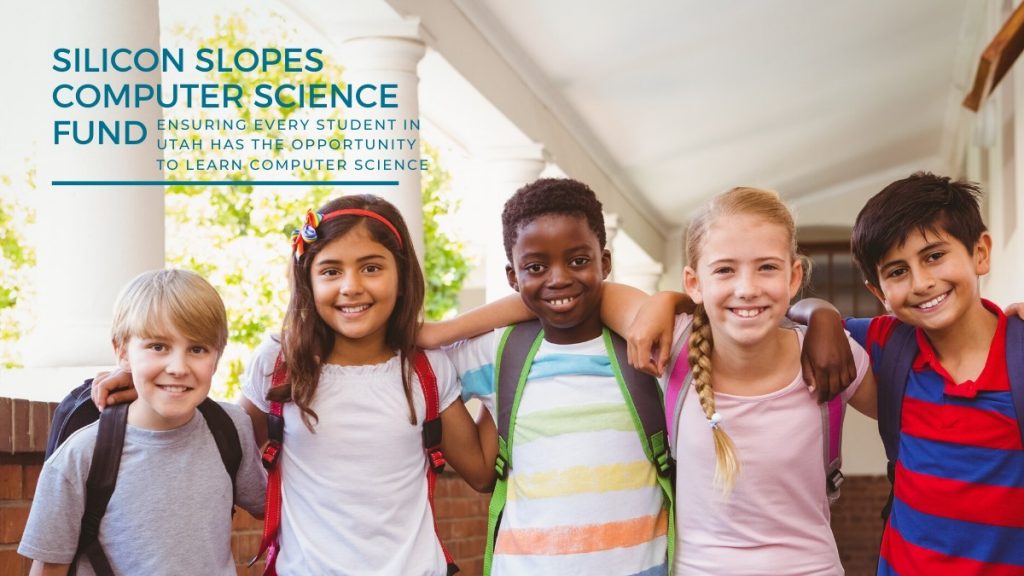 Leaders of the Silicon Slopes community have partnered with the Community Foundation of Utah to launch a Field of Interest Fund dedicated to advancing K-12 computer science education in Utah.
The Silicon Slopes Computer Science Fund is launched with initial contributions and pledges of $4 million from:
– Aaron Skonnard, co-founder and CEO of Pluralsight, and his wife Monica;
– Ryan Smith, co-founder and CEO of Qualtrics, and his wife Ashley;
– Josh James, founder and CEO of Domo, and his wife Marina; and
– Dave Elkington, Founder and Chairman of InsideSales.com, and his wife Alese.
Each couple has contributed or pledged $1 million to the fund.
The formation of the Silicon Slopes Computer Science Fund establishes a vehicle to strategically deploy the $4 million and provides an opportunity for individuals, foundations, and organizations that are dedicated to affecting change in computer science outcomes across Utah to contribute.
The fund may support:
– Innovation grants to support classrooms, educators, and nonprofits driving outstanding computer science learning outcomes through replicable models
– Grants to enable teachers to receive computer science endorsements and teach computer science in their classrooms
– Grants focused on providing specialized programming and interventions designed to increase diversity in technology
Funding priorities and initial investments will be announced following the successful execution of the first stages of the Utah Computer Science Master Plan, including the HB 227 grant round managed by the Utah State Board of Education. The Silicon Slopes Computer Science does not accept unsolicited requests for support.
FinSMEs
09/12/2019