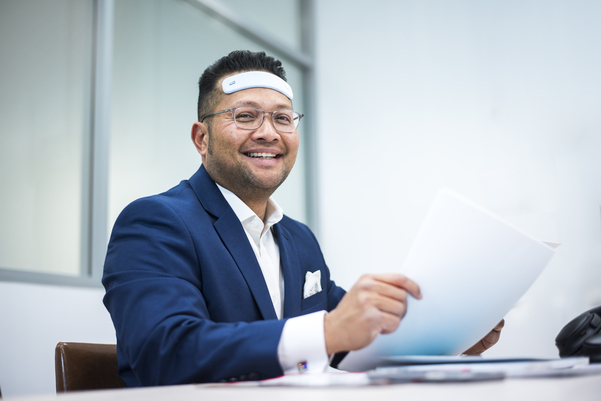 Humm, a Berkeley, California-based maker of a wearable patch for providing electrical stimulation to brain, closed a $2.6 seed funding round.
The round, which brought total funding to $3.1m, was led by led by Blueyard Capital with participation from CRCM Venture Capital and follow-on funding from the Berkeley SkyDeck Fund. In conjunction with the funding, Jason Whitmire, General Partner of Blueyard and Ariel Poler, a prominent Silicon Valley entrepreneur, investor and long-standing executive of consumer health company Strava and UCSF's Health Hub, joined the company's board.
The company intends to use the funds to launch its first product, a wearable patch and software app that makes learning faster and easier by strengthening the neural circuits which regulate memory in the brain.
The Humm device has been clinically studied and shown to improve memory and learning. It is a disposable wearable patch and was tested in UCSF neuroscience clinical trials which showed that people can experience close to 20% faster learning speed after one 15-minute session. The Air Force is using Humm to help its pilots in training.
Led by Iain McIntyre, CEO and Co-founder, Humm plans to make the patch available to consumers in Q3 2020. The company's early access store is now closed after receiving thousands of pre-orders from customers and a substantial order from the U.S. Airforce, but those wanting to be among the first to try may join a waitlist at www.thinkhumm.com.
The product will be demonstrated at the upcoming CES conference in Las Vegas January 2020.
FinSMEs
19/12/2019