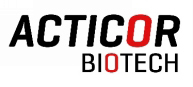 Acticor Biotech, a Paris, France-based clinical stage biotechnology company involved in the acute phase of thrombotic diseases, including acute ischemic stroke, raised €7m in addition to its Series B funding, which is now completed at €22.3m.
The round was led by a new investor Go Capital with participation from existing investors Newton BioCapital, CapDecisif Management and Anaxago. In conjunction with the funding, Leila Nicolas, Investment Director of Go Capital, will join the Board of Directors of Acticor Biotech.
This additional funding will enable the company to expand ACTIMIS, a phase II trial in acute ischemic stroke with its lead candidate glenzocimab (ACT017) in the US.
Acticor Biotech also acquired AVCare, a diagnostic company which is developing a stroke blood biomarker. AVCare was founded by Pr. Serge Timsit and Jean-Marc Herbert and financed by SATT Ouest Valorisation and Go Capital.
Founded by Dr. Martine Jandrot-Perrus at INSERM Paris and Pr. Philippe Billiald at Paris-Sud University, and led by Gilles Avenard, President, Acticor Biotech is a clinical stage biotechnology company, spin-off of INSERM, dedicated to developing an innovative treatment in the therapy of acute thrombotic diseases, including ischemic stroke.
The company is developing glenzocimab (ACT017), a humanized Antibody Fragment (Fab). The therapeutic candidate is directed against a novel target of major interest, platelet glycoprotein VI (GPVI), and inhibits its action.
FinSMEs
06/11/2019