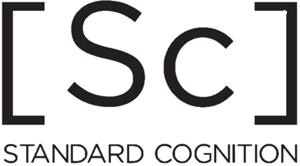 Standard Cognition, a San Francisco, CA-based autonomous checkout company, acquired DeepMagic, a New York-based startup focused on unattended, automated retail.
The amount of the deal was not disclosed.
Founded by Bernd Schoner and Davi Geiger, DeepMagic has developed computer vision technology that can identify individual items with outstanding accuracy and has deployed commercial systems in the US and Europe. The company also holds key patents dating back to 2016 covering important elements of autonomous checkout technology.
Schoner will join Standard in a consulting capacity, to help manage the integration of DeepMagic's technology into Standard's platform.
Led by Jordan Fisher, co-founder and CEO, Standard Cognition provides AI-powered autonomous checkout solutions for brick & mortar retailers. Available to any retailer, the Standard solution lets consumers shop and pay without waiting in line, scanning or stopping to check out and retailers reduce labor costs, improve the customer experience, and improve profit margins. Standard also helps retailers of all sizes compete with larger chains and online offerings such as Amazon. It is currently working with retailers across the US and the world.
Standard has raised $86M in funding from CRV, Initialized Capital, EQT Ventures and Y Combinator.
FinSMEs
11/10/2019