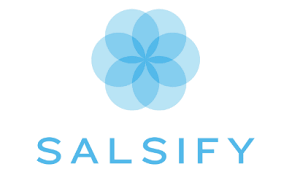 Salsify, a Boston, MA-based product experience management (PXM) platform for brands to manage their digital presence, acquired B2X Partners, a Baltimore-based global B2B ecommerce consultancy for brand manufacturers and distributors.
The amount of the deal was not disclosed. The acquisition includes all assets in B2X Academy, a comprehensive e commerce-focused, online training platform for distributors that includes an eight module, 50+ lesson "Digital Branch Roadmap" training course.
Started in 2014 by Justin King, founder and President, who will be joining Salsify as vice president of B2B strategy, B2X Partners has enabled B2B distributors and manufacturers, such as Sonepar, Zoro, Win Supply, Weiler, and Oatey, to advance their business through digital commerce.
Led by Jason Purcell, co-founder and CEO, Salsify provides a Product Experience Management (PXM) platform for brand manufacturers to manage their digital presence. Hundreds of the world's biggest brand manufacturers including Coca-Cola, Bosch, GSK, Asics, Rawlings, and Fruit of the Loom use Salsify every day. The system integrates PIM, DAM, digital catalogs, syndication, GDSN, digital shelf analytics, enhanced content, third-party marketplaces, and chat capabilities into one, enterprise SaaS platform. To date, Salsify has raised a total of $98.1m in funding, led by Greenspring Associates, Underscore VC, Venrock, Matrix Partners and North Bridge.
FinSMEs
03/10/2019