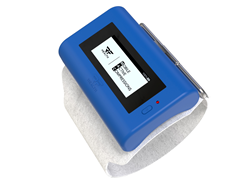 Recovery Force, a Fishers, Indiana-based medical technology company focused on developing wearable, data-driven, early mobility devices to enhance a patient's circulation, closed a Series A round of funding in its healthcare subsidiary, RF Health, with a $10m equity investment.
The round was led by the co-founder of Illinois-based Sage Products and Indiana Spine Ventures.
The new round of funding will further accelerate the commercialization of the MAC System's final phase as the company moves from development to production, distribution, and sales.
Led by Founder, President and CEO Matthew Wyatt, Recovery Force is developing wearable and data-driven, early mobility medical devices to enhance patient's circulation. The company has developed non-pneumatic platform technologies including the ability to embed shape-changing memory fibers into various types of garments and footwear to enhance circulation.
Recovery Force's portfolio includes medical devices that will reduce post-operative pain, swelling and wound healing time; treat chronic lymphedema; prevent blood clots (DVT); and alleviate joint pain and sore muscles. The same technology used in healthcare is also available to sports enthusiasts and athletes, providing enhanced circulation during warm-up and recovery to achieve optimal performance.
In conjunction with the funding, Vinnie Foglia joined the company's Board.
FinSMEs
29/10/2019