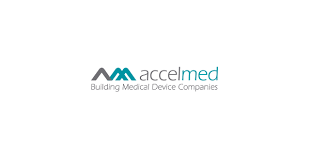 Accelmed, a New York- and Herzliya, Israel-based group of funds investing in healthtech companies in the fields of medical device and digital health, is establishing a new venture capital fund with the goal of raising and managing approximately $100m.
Accelmed Ventures II, which will be managed by Dr. Irit Yaniv and Amir Blatt, both partners at Accelmed, will invest in Israeli and global pre-revenue healthtech startups, including medical devices and digital health.
Dr. Uri Geiger, Founder and Managing Partner at Accelmed, will head the investment committee of the new fund, which has already received a commitment from an anchor investor, Consensus Business Group Ltd. led by the British businessman Vincent Tchenguiz.
Accelmed is a US/Israel-based group of funds for investment in healthtech companies in the fields of medical device and digital health. Accelmed Ventures, the VC arm of Accelmed, is focused on building and growing companies that are developing innovative healthtech technologies for unmet medical needs in areas such as diabetes, heart diseases, oncology and obesity.
Since its inception in 2009, the fund has invested in approximately 20 healthtech companies, out of which several have been acquired.
Accelmed accomplished several exits to date, the most recent being that of Eximo Medical, its portfolio company based in Rehovot, Israel, which was purchased by AngioDynamics Inc. (NASDAQ:ANGO), for $66 million ($46 million upfront and $20 pursuant to achieving milestones). Another portfolio company, Endospan, from Herzliya, Israel, that develops and markets Nexus, a graft-based stent system for the treatment of arterial aneurysms using catheterization as an alternative for surgery, has recently signed an acquisition option agreement with US based CryoLife Inc. (NYSE:CRY), for up to $450 million, pursuant to receiving FDA approval in the US. Under the agreement, CryoLife purchased marketing rights of the system in Europe, where it already received CE clearance.
FinSMEs
07/10/2019