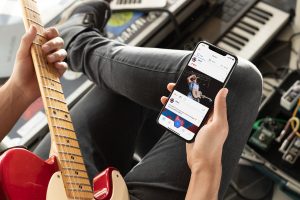 London, UK-based Uhive Social Network raised $2.3m in funding.
Led by Muayyad Shehadeh, Founder and CEO, Uhive is an innovative social network, aiming to create noble ideas that will spark a social movement.
The company intends to use the funds to launch its beta app in Q4. Uhive plans to launch a new layout and innovative features, like giving users the ability to explore a spatial map of interests and profiles, which share and post similar content. These interests (26 in total) will range from anime, comics, beauty, makeup, sport, all the way through to art and architecture with personalized content pushed to users based on the spaces and profiles they interact with. An AI engine will recognize influencers and trending topics, and share this content with users who have previously explored these interests.
Uhive will also launch with a "Grey World" which will allow users the option to create imaginative, fictional profiles and interact anonymously with other like-minded users.
The app is also future-proofing itself by being compatible with VR technology, meaning that in the not-so distant future users will be able to explore the world of Uhive with technologies such as Oculus, Vive, Playstation VR, and others,
Uhive's global launch date is set for early 2020, and will be releasing its beta in November.
FinSMEs
12/09/2019