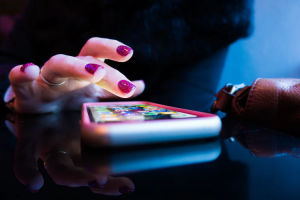 Now live in closed beta, Snappy 2.0 was made by Appy Pie, the codeless app builder.
The app-building platform enables people to make apps without any coding. Snappy 2.0 enhances the app using experience with its speed, performance and security upgrade.
Apps on the platform will enjoy real-time updates, offline access and sync thanks to Snappy 2.0. Apps will also be blazing fast and improve the overall customer experience.
Abhinav Girdhar, the founder of Appy Pie, states,"Appy Pie's goal has always been simple. To provide accessible & affordable technology and help businesses to reach new heights with their own personalized apps. With 2.0 their apps will be faster and better."
Changes in mobile application will be applied in real-time which means that every change will be reflected in the app. Offline access allows you to edit your apps even with the access of internet.
Vulnerabilities in security are dealt with by Snappy 2.0s evolved security system. For data security, extensive encryption and selective API access is used. To allow an API to access the data, it must be authorized, and token based. Another security perk is Appy Pie's strict enforcing of Content Security Policy(CSP) and secure storage guidelines.
According to AV, AppyPie's CTO, "Snappy 2.0 comes incorporated with GraphQL to allow clients more power when it comes to requesting us for what they need and gives us the freedom to bring in data from multiple sources in a single request."
Being the answer to the question of how to create an app without coding is what made Appy Pie popular and successful. Both accessible and affordable, this app is a boon for business of all scales. Apart from the app builder, Appy Pie also provides workflow automation with Appy Pie Connect and a store to download Android and IOS apps with PWA Store.
About Appy Pie
Appy Pie, a Trademark of Appy Pie LLP, is an unrivalled leader in the mobile app bandwagon that allows anyone to transform their app ideas to reality, without any technical knowledge. Simply drag and drop the features and create an advanced Android or iOS application for mobiles and smartphones, as easy as pie. You can also install Appy Pie's Android and iOS App and start creating your app on the fly. You can also download the PWA version of your app through PWA Store.