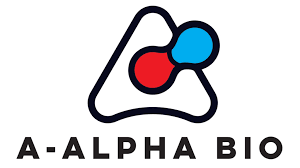 A-Alpha Bio, a Seattle, WA-based biotechnology startup for pharmaceutical companies to characterize protein interactions for accelerated drug development, raised $2.8M in funding.
The round was led by OS Fund and also includes AME Cloud Ventures, Boom Capital, Madrona Venture Group, Sahsen Ventures, Washington Research Foundation, and biotech angel investors.
Founded in 2017 by Drs. David Younger and Randolph Lopez, and Scientific Advisors, Drs. David Baker and Eric Klavins, at the University of Washington (UW), A-Alpha Bio provides biologics and molecular glue discovery and optimization services to pharmaceutical companies that require binding and/or specificity optimization to multiple target proteins.
AlphaSeq, their proprietary platform technology, measures protein interactions at a library-on-library scale by quantifying physical interactions between two libraries of genetically engineered cells expressing proteins on their surfaces.
The financing will support research operations to validate AlphaSeq with many high-impact disease targets, including those for oncology and infectious diseases, and allow A-Alpha Bio to begin drug discovery and optimization partnerships with pharmaceutical companies.
Since 2017, te company has been supported by CoMotion, the University of Washington's collaborative innovation hub, the National Science Foundation, and the Bill and Melinda Gates Foundation.
FinSMEs
25/09/2019