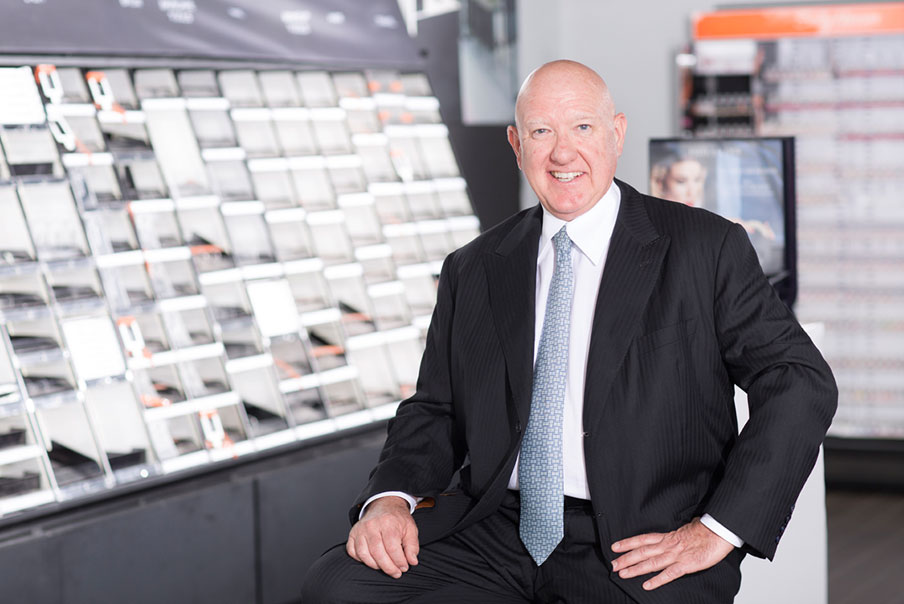 Toronto's John Fielding is the founder of Array Marketing, a global merchandising company that works with such major retail brands as Estee Lauder, Chanel and Sephora.
He was an early investor in Ethoca Solutions Inc., a fraud solutions provider that was later sold to Mastercard International. His other ventures include holding an ownership stake in Toronto's Amsterdam Brewing Company, investing in several residential real estate companies and owning and breeding champion thoroughbred horses.
John Fielding is a Toronto-based executive and serial entrepreneur who has enjoyed an enormous amount of success since leaving his career as a professional hockey player in Europe behind, returning to Canada and establishing the award-winning merchandising company IDMD Design and Manufacturing with his brother Bill in 1981. We asked him about his secrets of success.
What does one need to do to position him or herself for successful entrepreneurship?
John Fielding: There are several factors involved. First and foremost, you have to be willing to work hard, and for long hours. Entrepreneurs put in an inordinate amount of time. Knowing your customers, competitors and marketplace is very important. It also helps to be a creative thinker so you can provide well-developed and distinctive, if not unique, products and services to your customers. Timing can be an important factor as well; when to get in and when to get out, if need be.
Do you have to think big?
John Fielding: It's good to have big dreams and plans, but you need to start small, then position yourself to grow bigger over time. Business growth comes with many challenges and you want to be able to address them as they arise. Also, you're learning a lot when you first start out, simply by doing and experiencing it. When we established IDMD, we only had $4,500 in working capital and were working out of a 500-square-foot space in Scarborough, Ontario. We started selling advertising specialties and promotional items and took advantage of every opportunity we were able to find. Over time we grew it into a larger, successful and totally different business.
How does a good leader manage people?
John Fielding: There are bosses and there are leaders. I think it's important to treat others as you want to be treated, and to encourage employees to be collaborative. Of course, every situation is unique. When hiring, you have to realize that everyone on your team brings different strengths, weaknesses, skills, and talents. A good leader will recognize them and help each person develop his or her talents as well as new skills. It's also good to help employees develop their skills by making professional development and educational opportunities available to them.
Where does customer service fit into the equation?
John Fielding: Customer service is job one. We go into business to serve our customers. To attract and keep them, plus grow our customer base, we need to provide them with a high level of service. This can include helping them experience new efficiencies, save time, grow their businesses, and compete more effectively. If we can accomplish this, we'll have satisfied customers who not only return again and again but also refer us to other potential customers. You definitely want to take care of them. Over the past several years many entrepreneurs have realized the value of also providing information to their customers. This can be accomplished via a number of channels, including blogs, ebooks, videos, social media, and more. Customers always welcome and are appreciative of any information they can begin using immediately that helps them do business better.