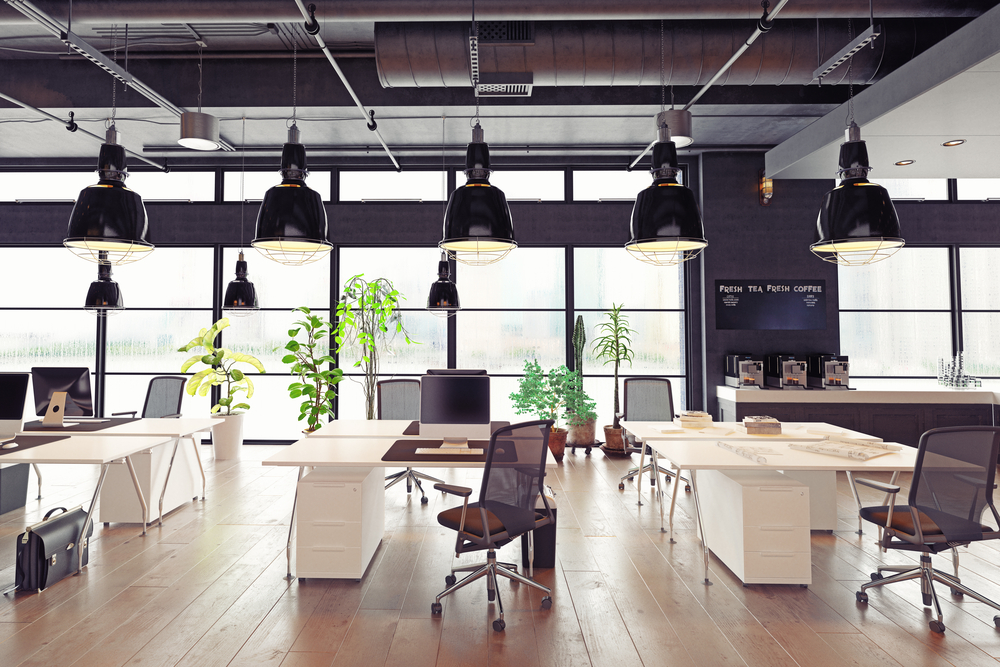 While the average person spends a third of their life at work based on a 40-hour workweek, those endeavoring in starting a business are anything but average, often working double time.
With that in mind, whether you're the owner or an employee, you need all the comfort-minded pieces possible to furnish your home away from home workplace.
Below we highlight the five most important furniture elements you will need to help your team be productive and comfortable. We suggest this as a starter list, one you'll add to as you grown into your new office space and expand your workforce.
1. Quality Office Desk or Worktable
Depending upon what type of business you're in, you'll be able to determine whether you and your employees need a dedicated quality office desk or a large shared worktable. Consider what each person's job is and the activities required to do their work to determine the type of workstation they need. If you work in teams, a large communal worktable will do the trick.
No matter whether a desk or table, for sitting or standing, it will need to be ergonomic, taking into consideration the quality office desk or table will allow for the user's chair to fit easily under it.
2. Ergonomic Office Chair
When furnishing your office, the most important element to get right is the office chair. Considering most office work hours are spent seated, having your team sit in uncomfortable chairs is not conducive to employee satisfaction and productivity.
Ergonomic office chairs provide the most comfort and natural support. They conform to the user in height, pitch, support, and mobility. To suit their body and functional requirements, let each person in your office choose their own chair to suit their body and functional requirements.
Shopping for ergonomic chairs from an authority furniture company is imperative so the user doesn't experience back, neck, arm and leg discomfort from an unaccommodating chair.
3. Guest Chairs
Whether you have clients and customers stopping by the office or you tend to pop into your team's offices, you'll want to have an armchair or two conveniently situated to each quality office desk or worktable. There are endless armchairs on the market available through an authority furniture company.
In addition to providing comfortable occasional seating throughout the office, accent armchairs are a way to amp your interior design style by picking ones upholstered in vibrant colors or intriguing patterns.
4. Conference Furniture
A communal gathering space for meetings or a private space for one-on-one in an otherwise open office, the conference room is often where the team brainstorms or new clients are acquired. You'll want to make sure you have an expansive conference table and ample chairs for a group of 6, 8, 10 or 12, depending upon your office space.
Conference tables with minimalist bases will provide ease of use with ample legroom. Task chairs with arms and castors will provide the most mobility and function as they can roll in and out from the table.
5. Ample Storage
Whether you have a team who gets their inspiration from books or other print-related materials, or you have prototype materials you need a spot to stash, you'll require as much storage as possible.
For individual needs, a desk with drawers and filing cabinet will often suffice. For a common area, bookshelves, a long credenza and a tall cabinet with many drawers will offer ample stash space for a team's items. If you don't have any closets built out in the office, consider hanging a modern coatrack for employee's outerwear.
To find all the essential office elements above, you'll want to find an authority furniture company to buy them from, as office furniture needs to be comfort-centric and ergonomic. The right furniture source will offer expert help with both.