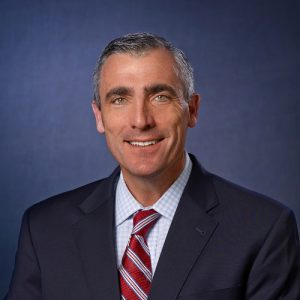 SFW Capital Partners, a Rye, NY-based specialized private equity firm, added Terry Kelly, the former President of TA Instruments, as an Operating Partner.
Mr. Kelly will support SFW's strategy to build leading Industrial and Healthcare Technology companies with a particular emphasis on providers of instrumentation, life sciences tools, sensors and measurement devices, laboratory equipment and consumables.
Mr. Kelly has 30 years of experience in the analytical space and spent the last 14 years as President of TA Instruments, a subsidiary of Waters Corporation (NYSE: WAT) and a manufacturer of analytical instruments for thermal analysis, rheology, and microcalorimetry.
Under Terry's leadership, the company grew from $100 million to $280 million in revenue while significantly enhancing its strategic value. During this time, TA Instruments completed 13 strategic acquisitions in the US and Europe which enhanced the company's product portfolio and helped it expand into new and adjacent end-markets and applications.
SFW Capital Partners is a specialized private equity firm that invests in Information, Software, Industrial and Healthcare Technology companies. It is investing out of Fund II with approximately $350 million of equity commitments and is actively seeking platform investments in profitable companies with $20 million to $250 million in revenue.
FinSMEs
03/06/2019