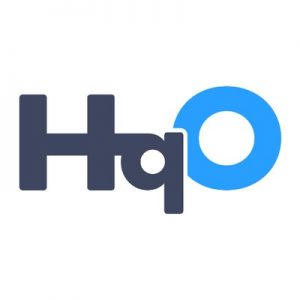 HqO, a Boston, MA-based tenant experience (TeX) platform for commercial real estate, raised $6m in funding.
Backers included
– Steve Pagliuca, co-owner of the Boston Celtics and co-chair of Bain Capital, a global private investment firm with over $105 billion in assets under management.
– Dr. Gerald Chan, co-founder of Morningside Group, a diversified investment group engaged in private equity and venture capital investments in North America, Asia and Europe.
– Mike Gordon, partner for the Boston Red Sox and president of Fenway Sports Group.
– Sam Kennedy, president and CEO of the Boston Red Sox and CEO of Fenway Sports Management.
– New England Development, a real estate developer and management company with more than 52 million square feet of retail, commercial, residential and hospitality space to its credit.
– Goodwin, a global law firm that recently launched a PropTech Initiative.
– DivcoWest, a vertically integrated owner, operator, developer and real estate partner to the innovation economy.
– Allegion Ventures, Allegion's $50 million corporate venture fund.
This new capital will be used to scale the team and hire across all departments, open new offices and to explore M&A opportunities in international markets.
Led by Chase Garbarino, CEO and co-founder, HqO is a tenant experience platform that enables landlords, property managers and brokers to attract innovative tenants, provide a premium experience and increase overall asset value.
HqO works with office owners to emphasize the property experience and to collect data on tenant satisfaction with software at their assets:
– Driving commerce onsite with functionality to promote in-app purchases at on-site retailers or service providers, such as ordering coffee or lunch ahead of time, paying for event tickets, donating to charity, purchasing parking passes, and more.
– Building community with tenants by sharing insights and alerts to the real-world experiences happening at the property, such as events, fitness classes, charitable causes, and more.
– Sharing content and information with tenants so they are always up to date on everything happening at the property, including public transit updates, promotions at nearby retailers, security protocol, maintenance updates, and more.
– Providing control around any aspect of access and entry to the building, parking garages, amenity floors, conference rooms, fitness centers, and more.
HqO has experienced record-breaking momentum and growth in 2019 alone, deploying its tenant experience software in millions of square feet of real estate in some of the country's most iconic commercial assets and office towers, such as the Willis Tower in Chicago, owned & operated by Blackstone's EQ Office.
In less than two years, HqO has launched its software in 20 million square feet of office buildings, signing deals with owners like Blackstone's EQ Office, Jamestown, DivcoWest, National Development, and others.
FinSMEs
20/06/2019