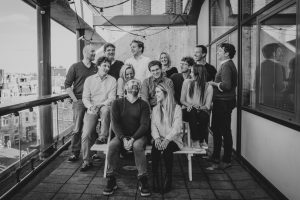 Office App, an Amsterdam, The Netherlands-based proptech startup that offers a tenant and employee experience platform, raised €4.3M in Series A funding.
The round was led by German VC Join Capital and Austria-based SIGNA Innovations, the Venture Capital Unit, along with UK-based specialist Proptech VC Pi Labs.
The company intends to use the funds to expand its data and analytics offering and to further strengthen its position in Europe and expand into North America.
Founded in 2015 by Thijs van der Burgt, CEO, Office App provides an experience platform able to offer more than 65 modular functionalities in facilities, community, amenities and services to engage tenants and employees, based on end-user data and insights.
Functionalities and services include room booking, intra-organisation community, access control, maintenance requests, on-demand catering, and local amenities.
It is already deployed and running with customers in 10 different countries in Europe, with clients such as Cromwell, Dell, HPE, LaSalle, BNP Paribas, Nuveen, Coima and UBS.
The company has offices in Amsterdam and London.