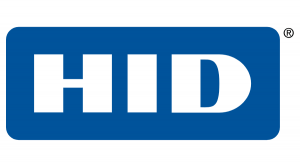 HID Global, a Austin, Texas-based provider of identity solutions, is to acquire the international identity solutions business of De La Rue (LSE:DLAR).
The amount of the deal – subject to regulatory approval and customary closing conditions – was not disclosed. It is expected to close by Q3 2019.
The acquisition will broaden HID Global's leadership position in the government-to-citizen identification market and extend its capabilities.
Through its identity solutions business, De La Rue delivers identity documents and software solutions for governments around the world. It issues secure identity documents for more than 25 countries, with significant market presence in Africa, Asia, Europe, Latin America and the Middle East.
Its identity solutions business is a prime solution provider to government departments, working directly with ministries of the interior, immigration departments, police departments, and numerous other government entities and agencies.
Following the close, De La Rue's identity solutions business will become a part of HID's Citizen Identity Solutions business area, which is led by Jessica Westerouen van Meeteren, Vice President and Managing Director.
Led by Stefan Widing, President and CEO, HID Global provides identity solutions that give people access to physical and digital places and connect things that can be identified, verified and tracked digitally.
The company works with governments, educational institutions, hospitals, financial institutions, industrial businesses and some of the most innovative companies. It has over 3,000 employees worldwide and operates international offices that support more than 100 countries.
FinSMEs
12/06/2019