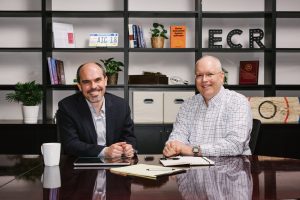 Edge Case Research, a Pittsburgh, Pennsylvania-based company that makes autonomy safe by delivering software and services to tackle the most complex AI safety problems, secured $7m in funding.
Chris Urmson, co-founder and CEO of Aurora, and ANSYS, the global leader in engineering simulation led the round with participation from Lockheed Martin Ventures, Liberty Mutual Strategic Ventures, Trucks VC, and Blue Tree Allied Angels. As a part of the investment, Chris Urmson and Matt Zack, vice president of corporate marketing and business development, ANSYS will join the Edge Case Research Board of Directors.
The company intends to use the funds to expand the development of Hologram.
Led by Mike Wagner, Co-Founder, and CEO, (left) and Prof. Phil Koopman, Co-Founder, and CTO (right), Edge Case Research is making Hologram, an intelligent safety assessment platform for autonomous vehicle software that operates at the speed of modern machine learning development.
Hologram automatically finds scenarios in which autonomous vehicles fail to detect pedestrians, vehicles, and other important road users and gives developers the information they need to retrain their algorithms to operate more reliably.
Along with the development of Hologram, the company is partnering with Underwriters Laboratories (UL) to provide leadership for creating the UL 4600 standard for the safety of autonomous products. UL 4600 is expected to be the first comprehensive standard to address the safe deployment of autonomous vehicles and mobile robotic products. It will specifically address ensuring the safety of autonomous products that operate without human intervention based on their current state and sensing of the operating environment.
Edge Case acted as the primary subject matter experts for creating the initial draft version.
Currently, the Underwriters Laboratories Standard Technical Panel (STP) is revising that draft to produce a consensus-based industry standard, with a planned completion date of late 2019.
The company's client base spans diverse markets, including automotive, aerospace, defense, consumer electronics, and industrial power systems.
FinSMEs
14/06/2019