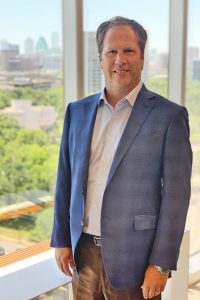 Align Capital Partners, a growth-oriented private equity firm, hired David Perotti as an Operating Partner in ACP's Dallas office.
Perotti will help accelerate ACP's focus on investing in tech-enabled service platforms and support ACP's portfolio as an additional operating resource, alongside Operating Partner John Dupuy and Chief Technology Advisor Eric Dirst.
Before joining ACP, he was a senior executive at two private equity-backed technology companies – eRecruit and Allegro Development. Most recently, Perotti was CEO of eRecruit, a software as a service (SaaS) company which achieved growth under his leadership and exited to another financial buyer.
Prior to Allegro Development, he held executive roles at Electronic Data Systems (EDS), a global technology services outsourcing company.
Perotti started his career with Booz-Allen & Hamilton and A.T. Kearney as a management consultant focused on operational improvement.
He holds a B.A. in International Relations from The College of William and Mary and an MBA from the McCombs School of Business, University of Texas at Austin.
Based in Cleveland and Dallas, ACP Align Capital Partners is a growth-oriented private equity firm that partners with business owners and management teams to accelerate growth. It makes control investments in growth-oriented, lower-middle market specialty manufacturing, distribution, and business services companies.
Perotti joins:
– Chris Jones, Managing Partner
– Rob Langley, Managing Partner
– Steve Dyke, Managing Partner
– Matt Beesley, Vice President
– Matt Iodice, Vice President
– Jack Parks, Vice President
– John Dupuy, Operating Partner
– Maseel Mir, CFO and CCO
– Katie Noggle, Director of Business Development
– Corey Roe, Associate
– Kurt Smentek, Senior Associate
– Jonathan Vadiee, Senior Associate
– Bill Zaccardelli, Associate
– Joey Delgado, Executive Assistant
FinSMEs
17/06/2019