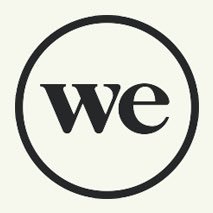 The We Company (WeWork) has launched ARK, its global real estate acquisition and management platform.
ARK builds on the foundation in real estate acquisition and management represented by WeWork Property Advisors, an investment advisor affiliated with The We Company and Rhône Group and will combine with ARK as part of the launch.
Based in NYC, ARK will focus on acquiring, developing, and managing real estate assets in global gateway cities and high-growth secondary markets that will benefit from WeWork's occupancy.
It will initially deploy $2.9bn in total equity capital following its combination with WeWork Property Advisors. The We Company will be the majority owner of ARK.
The platform will be chaired by Steven Langman, Managing Director of Rhône Group and a member of The We Company's Board of Directors. He will serve as Chairman of ARK's Management Committee and will also serve on ARK's investment committees.
In addition to Mr. Langman and Managing Partner Rich Gomel, Wendy Silverstein, formerly of New York Reit and Vornado Realty Trust, will serve as ARK's Chief Investment Officer.
Ivanhoé Cambridge, a real estate subsidiary of Caisse de dépôt et placement du Québec and one of the world's largest institutional real estate investors, is providing substantial capital and support to the platform. Ivanhoé Cambridge plans to collaborate with ARK on its real estate acquisition and management of properties around the world.
Founded by Adam and Rebekah Neumann and Miguel McKelvey in 2010, The We Company comprises three distinct business lines – WeWork, WeLive, and WeGrow. The company began 2019 with 425 locations in 100 cities across 27 countries, and has over 400,000 members, which includes over 30% of the Fortune 500.
FinSMEs
17/05/2019