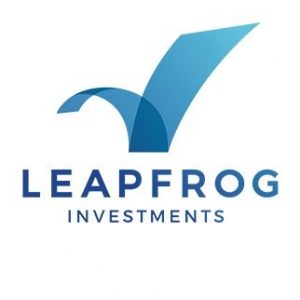 LeapFrog Investments has closed a dedicated impact fund manager, at $700m.
Investors include leading insurers, pensions and asset managers, development finance institutions, foundations and family offices.
Emerging Markets Fund invests in healthcare and financial services companies – tapping into the demand from billions of emerging consumers in Asia and Africa.
This vehicle targets reaching 70 million emerging consumers.
It has already made five investments in:
– WorldRemit, a digital remittances provider,
– NeoGrowth, which provides innovative unsecured-credit products to micro, small and medium enterprises across India,
– Goodlife Pharmacy, a provider of healthcare services in East Africa,
– Pyramid Pharma, a distributor of medicines and diagnostic and surgical equipment across Africa, and
– Ascent Meditech, which manufactures and delivers orthopaedic products across India that help avoid crippling pain.
These businesses use innovative marketing or distribution via mobile phones to reach millions of customers not well-served by conventional companies.
Repeat investors include:
– Global insurers Admiral, AIG, AXA XL, Everest Re, Hannover Re, Prudential Financial, QBE and Zurich
– pensions and asset managers such as Ascension Capital, Pinebridge and TIAA-Nuveen (USA), Kempen, Partners Group Impact, Stiftung Abendrot and SBZ (Europe) as well as Christian Super and HESTA (Australia)
– development financiers such as Germany's DEG, IFC and France's Proparco
– Major corporations such as Merck & Co., Inc., known as MSD outside U.S. and Canada, and,
– foundations including PactWorld, the Ford Foundation and the Rockefeller Foundation
Led by Dr. Andrew Kuper, Founder and CEO, and Nick Moon, Partner and Head of Investor Relations, LeapFrog Investments has invested in 26 businesses to date, which now reach 168 million people across 35 countries with healthcare or financial services. Over 136 million of those individuals are emerging consumers – defined by The World Bank as living on under $10 a day. Most are accessing quality insurance, savings, pensions, credit, remittances, medicines or healthcare services for the first time.
The new fundraise will take LeapFrog to $1.6bn of total commitments.
FinSMEs
13/05/2019