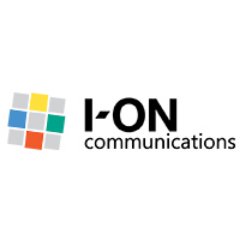 I-ON Communications Co., Ltd., a wholly-owned subsidiary of I-ON Digital Corp. (OTCQB: IONI), a Seoul, South Korea based global enterprise software company, secured an investment of approximately $500k.
Backers included the sports technology focused affiliate of UTC Investment Co., a South Korea-based technology-focused venture capital firm.
The closing of the equity purchase agreement was executed with consideration from the Ministry of Commerce, Industry and Energy pursuant to the 2019 commercialization technology development project investment examination (Ministry of Commerce, Industry and Energy Announcement No. 2019-65), which qualifies I-ON Communications for an additional $1m in non-dilutive grants from sovereign institutions pursuing specific mandates related to the development of sports related technology, big data and analytics as well as player and audience engagement tools.
As a result, the funding is expected to accelerate I-ON Communications' speed to market within the local sports ICT market across multiple amateur and professional sports leagues.
Founded in 1999, I-ON Digital Corp. is a global enterprise software company that focuses on delivering leading digital experience, CMS, unstructured data management and digital marketing solutions and services to mid and large private and public sector enterprises. The company's core offerings include DXP (Digital Experience Platform) and revolve around unstructured data management, Sports data software and Energy ICT solutions.
I-ON has over 1,600 clients across numerous verticals in both the private and public sectors, primarily throughout South Korea, Japan and Southeast Asia.
FinSMEs
01/05/2019