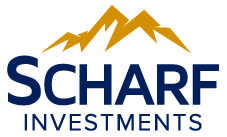 iM Global Partner acquired a 40% interest in Scharf Investments, an independently owned and employee-controlled US equity value firm with $3.4bn AUM as of end of March 2019.
The financial terms of the deal were not disclosed.
With this acquisition, iM Global Partner aims to strengthen its offering with a wider range of high alpha products.
Founded in 1983, Scharf Investments is an investment firm that provides high quality value investment strategies to individuals, family offices, corporations, endowments and foundations.
Managed by Brian Krawez, President and Investment Committee Chairman, Scharf currently manages four distinct strategies:
– The long-only US equity strategy, their core equity strategy on which the three others are based
– The long-only multi-asset strategy
– The long/short hedged US equity strategy
– The long-only global equity strategy
iM Global Partner is an investment and development platform focused on acquiring strategic investments in traditional and alternative investment firms in the U.S., Europe and Asia. It currently has strategic minority investments in five asset managers – Polen Capital, Dolan McEniry Capital Management, Sirios Capital Management, Dynamic Beta investments and Scharf Investments.
FinSMEs
22/04/2019