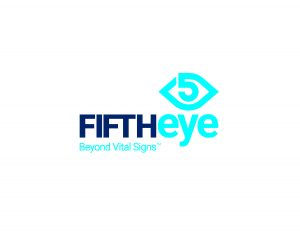 Fifth Eye, an Ann Arbor, Michigan-based medical device software company building clinical early warning systems for hospitals, raised $11.5M in Series A funding.
The round was led by Arboretum Ventures and Cultivation Capital, with participation from MINTS, the direct investing arm of the University of Michigan's endowment, and previous investors Invest Michigan and 35 private angel investors. In conjunction with the funding, Tom Shehab, MD, Managing Partner of Arboretum Ventures, Bill Schmidt, Managing Partner of Cultivation Capital and Mark Salamango, CTO of Fifth Eye, will join the company's Board of Directors.
The company intends to use the funds to secure FDA clearance of its first product, support clinical studies with multiple health systems, and enable commercial launch of its first product, the Analytic for Hemodynamic Instability.
Founded in 2017 abd led by Jen Baird, CEO, Fifth Eye is developing clinical early warning systems based on physiologic waveforms to improve outcomes and reduce costs. Using a single existing electrocardiogram (ECG) waveform, the early warning system aims to continuously detect the emergence of hemodynamic instability and forecast patient trajectory, giving doctors and nurses a heads up about impending trouble hours in advance of other methods. Fifth Eye's browser-based user interface provides a first score in five minutes with no baseline needed, minute-to-minute continuous patient assessment, advance warning and real-time treatment feedback, and easy to interpret historical trends without the need for electronic health record inputs.
The company licensed technology from the University of Michigan and is in the process of getting its first product cleared through the FDA for in-hospital use in detecting patient deterioration. The Analytic for Hemodynamic Instability product is a work in progress and is not yet available for sale.