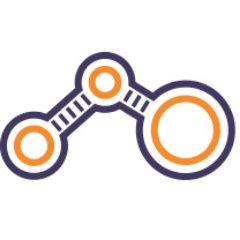 Arrakis Therapeutics, a Waltham, Mass.-based biopharmaceutical company pioneering the discovery of a new class of small-molecule medicines that directly target RNA, completed a $75m Series B financing.
The round was co-led by venBio Partners and Nextech Invest, with participation from new investors Omega Funds, HBM Healthcare Investments, GV (formerly Google Ventures), WuXi AppTec Venture Fund, and Alexandria Venture Investments, as well as all existing investors Canaan Partners, Advent Life Sciences, Pfizer Ventures, Celgene Corporation, Osage University Partners and the estate of Henri Termeer. In conjunction with the Series B financing, Richard Gaster, M.D., Ph.D., Principal at venBio Partners, and Jakob Loven, Ph.D., Partner at Nextech Invest, will join the Arrakis Board of Directors.
In addition, the company announced that Michael Gilman, Ph.D., will expand his role to full-time Chief Executive Officer in addition to continuing to serve as Chairman of the Board of Directors.
Arrakis Therapeutics is a biopharmaceutical company that has developed a proprietary platform to identify new RNA targets and drug candidates to treat diseases unaddressed by today's medicines. It is building a proprietary pipeline of RNA-targeted small molecules (rSMs) focused on cancer and genetically validated targets in other disease areas.
The proceeds will enable the company:
– to build a pipeline of novel RNA-targeted small molecules, with the goal of reaching clinical testing with one or more candidates,
– to continue to refine and expand its rSM discovery platform, including a high-throughput, comprehensive suite of computational tools, biophysical and cellular assays, and chemical libraries that are designed to create new small-molecule drugs for RNA targets.
In its next stage of growth, Arrakis will employ its proprietary rSM drug discovery platform to discover novel RNA-targeted small molecules and advance lead candidates toward clinical testing. Since inception, the company has systematically reconfigured drug discovery tools for RNA targets and achieved the following:
A systematic approach to identify and validate druggable RNA targets, enabling the company to target multiple aspects of RNA biology; these approaches include:
– in silico tools to identify druggable RNA targets at scale;
– high-throughput molecular biology tools to validate these targets.
Multiple screening methods for identifying tractable targets and chemical matter, including:
– screening of hundreds of targets to date;
– identification of druggable RNA binding pockets;
– deriving the principles of molecular recognition of RNA.
Advancement of rSM drug programs against novel RNA targets and with strong intellectual property, including:
– launch of four programs against RNA targets that encode proteins that are otherwise undruggable;
– chemical biology tools to elucidate the mechanism of action and selectivity of drug candidates;
– an intellectual property estate comprising new methods, compounds and targets.
FinSMEs
18/04/2019