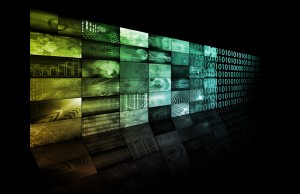 4C has acquired a stake in iQ Media and together created a new entity, Kinetiq.
Kinetiq unifies TV intelligence network, offering paid and earned media measurement, monitoring and signaling across local, national and global markets. Its combined global TV intelligence network will enable broadcasters, brands, agencies and software partners to evaluate and measure TV and video with the same speed and agility as digital.
The company combines iQ Media's ability to identify paid and earned brand mentions, nationally and across all 210 U.S. DMAs, with the global Teletrax network: 85+ countries, across more than 250 global capture locations and approaching 2,500 TV stations.
Kinetiq will operate globally, with U.S. headquarters in Philadelphia, Pennsylvania and European headquarters in Eindhoven, Netherlands.
Kevin Kohn, CEO of iQ Media, will serve as CEO of Kinetiq with key management from 4C and iQ Media completing the leadership team.
Existing investors from 4C and iQ Media, including Jump Capital, Edison Partners, GMH Ventures, Kayne Capital and Civolution Holdings will remain involved. The board of directors for the new entity is comprised of Kevin Kohn of Kinetiq, Dr. Alok Choudhary of 4C, Kelly Ford of Edison Partners, Sach Chitnis of Jump Capital, and one independent member to be appointed.
Clients include Mercedes-Benz, Fox Broadcasting Company, Google, Mitsubishi, Newell Brands, US Bank, AP, and Reuters.
FinSMEs
10/04/2019