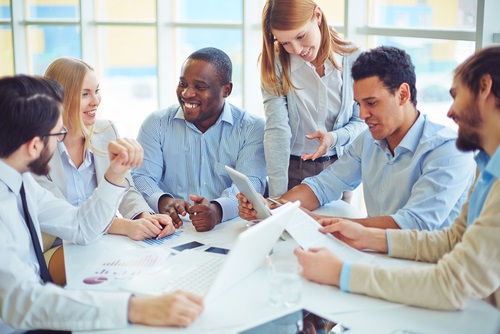 Can you imagine running a business without communication? If yes, then you may have serious efficiency problems that would lead to money out of your company's pocket. It's therefore essential to note that communication has a vital role in all aspects of your business. Here are some of the reasons why effective communication should be the heart of your company and how you should improve it.
Importance of Communication
Business owners like you should focus on communication when running the operations side of your company. After all, selling and delivering products or services without excellent communication can be a huge problem. Regardless of how it's done, below are numerous reasons why you have to emphasize it at work:
1. Builds a good team
Having team leaders who are good communicators can encourage employees to achieve your common goals. With open communication both oral and written, workers in a team know their responsibilities and when to ask for help for anything. Moreover, communicating professionally and respectfully can develop a robust positive atmosphere at work. When the team starts to get to know one another, they can build positive team morale which is good for the company's productivity.
If you don't want your company to suffer from a lack of communication, there are prestigious schools like USC that offers courses on improving communication skills and abilities.
2. Encourages feedback
With effective communication, people in the workplace feel more confident at talking with each other, giving them the opportunity to express their ideas about the operations to the management. You should remember that feedback is crucial in communication. It can be a two-way process where the top management provides feedback to the employees about their work performance, and the employees also feel good at giving feedback with regards to how well the company's policies are performing. You also need to keep in mind that communication to be effective should always work both ways.
3. Boost customer relationships
Your business won't succeed without customers and communicating with them effectively is also one of the essential ways to create customer loyalty in business. Whether you sell or deliver products and services, you have to listen and understand the needs of your customers and provide them with excellent customer service by answering their questions. When communicating with them, it's essential to be attentive, polite, and quick.
3. Helps enforce rules
Every company has a set of policies and regulations that should be followed for the entire organization to succeed. Whether it's a specific process to perform a task or the consequences for underperformance, you should always make all these things clear to your workers and you need to develop strong communication skills to do that. This format of communication is more than just writing a company manual and send it to your employees. It's more on communicating the expectations and policies of the business at all times and revisiting how these policies affect your employees regularly.
Ways To Improve Communication in a Business
As mentioned, communication plays a fundamental role in establishing strong business relationships, formulating ideas, and helping the team surpass challenges like difficult conversations. Below are the best practices that will help you boost communication in your business:
1. Listen
As an employer, you should always actively listen to what your workers have to say even if you don't agree to it. When you show that you're listening, you can make your employees feel respected and prioritized. You can demonstrate that you're listening to your workers' sentiments by writing down notes or asking questions.
2. Create a communication-friendly workplace
It's your responsibility as a business owner to create a communication-friendly workspace. That way, you'll have a clear and constant flow of communication in your organization. First, set the example to your employees by asking questions, challenging ideas, and communicating your feelings. Second, encourage social interactions by building relationships with your team. Third, always keep your door open by reminding your workers that you're there whenever they need you.
3. Have a face-to-face communication
Although it can be much easier and faster to communicate on email or the phone, nothing can effectively replace the importance of face-to-face conversation. If you get to observe body language or changes in voice, you can have a better sense of how the other person thinks and feels. If you're operating your own business, you can arrange a meeting regularly with your employees to meet them in person.
4. Use the right communication tools
Apart from having face-to-face communication, it's also important to use a variety of tools to improve communication in your company. You can stay in constant contact with your employees by setting up an official chat tool such as HipChat and Slack. By this, you're giving them the opportunity to bond and throw inside jokes while they're working in their respective desks. Additionally, a chat tool allows your workers to connect with one another and get real-time responses. This will surely save time and boost productivity in the company. Even turn text into video can help the organization ease the communication flows.
Conclusion
Clearly, there are plenty of reasons why effective communication can contribute to your company's success. No matter how big or small your business is, having constant communication can have a significant impact on productivity, employee satisfaction, and revenue. So, keep these things in mind to ensure your company will get the quality of communication needed to grow and succeed.