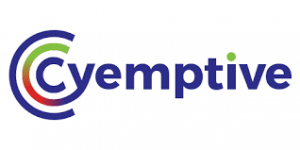 Cyemptive Technologies, Inc., a Snohomish, Wash.-based provider of failsafe cybersecurity products and technology, emerged from stealth mode closed a $3.5m Series A financing.
Backers included unnamed private investors.
The company plans to deploy the funding to accelerate the introduction of its cybersecurity product suite for businesses and government entities.
Founded in 2016 by Rob Pike, CEO, Cyemptive leverages proprietary, patented technology to provide failsafe cybersecurity products and technology. Its offerings range from endpoint protection that eliminates the risk of a ransomware attack to advanced perimeter firewalls that include automatic troubleshooting, self-healing recovery, etc.
The company's leadership team is comprised of:
– Pike, former Chief Strategy Officer of Virtualization for Hitachi USA (Cyemptive CEO),
– Jim DuBois, former Chief Information Officer for Microsoft (Cyemptive Chief Strategy Officer),
– Gary Zelanko, former Chief Computer Architect for the National Security Agency (Cyemptive Chief Information Security Officer),
– Bryan Greene, former Hewlett Packard Cybersecurity Solution Architect in the office of HP CTO and CEO of ATG Technologies (Cyemptive Chief Operating Officer),
– Pat McDermott, highly experienced financial executive with start-up expertise (Cyemptive Controller).
Cyemptive is currently continuing to expand on its existing private-sector customer base and is in the initial stages of collaborating with teams across the the Department of Homeland Security organization.
FinSMEs
12/03/2019