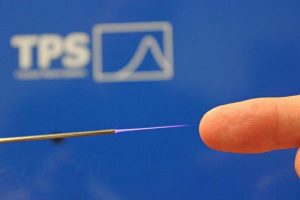 Transient Plasma Systems Inc., a Torrance, Calif.-based company that develops and markets nanosecond pulsed power systems that uncover the potential of low-temperature plasma to be used in a variety of applications, completed an $8.5m Series A funding.
The round was led by Kairos Ventures.
The company intends to use the funds to expand the TPS infrastructure to pursue emerging opportunities including ignition of advanced high-efficiency combustion engines, emissions reduction, and industrial plasma processing, and position itself for future growth. The build-up includes investment in the core team, manufacturing base and intellectual property.
The Series A follows a $1.5 million seed investment from Kairos Ventures, bringing the total investment from Kairos to $10m.
As part of the investment, James Demetriades, CEO of Kairos Ventures, will join the company's board of directors.
Led by Dr. Dan Singleton, CEO and co-founder, Transient Plasma Systems develops pulsed power systems to enable commercial, industrial, and research applications across a broad range of areas including combustion, bio-electrics and agriculture. The foundational technology was developed at the University of Southern California (USC), with over a decade of support from the Department of Defense.
The company was spun out of the university with the express purpose of translating the technology into products and systems to respond to the demands of both military and commercial markets.
FinSMEs
06/02/2019