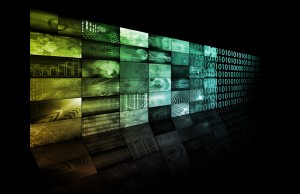 All of us watch videos on various devices which are smartphones, televisions, and computers. These videos either entertain us or add more to our knowledge. These videos which we watch on TV are being streamed which means you cannot replay from the beginning unless you have a smart TV device which rewinds the shows.
These videos today contain news about our surroundings which we cannot get to without smart technology. People use computers and cell phones to access various websites, and one of the most famous ones is Facebook which started off as a social network, and today it is reached by more than two billion people out of which almost 1.5 billion are active mobile users. These people are always connected to each other and the world. On this fantastic platform besides sharing what you are doing, you can distribute videos, information, and news.
These videos when shared can be accessed by all those people who are active on this network. They can use these videos by posting them into their profiles so that their friends can watch them too. If it's a video of something, your friends must watch then you can tag them which sends them a notification.
Saving Facebook video became a challenge because our external software's stopped detecting them. We required a better solution, and I found one, though needed some research which consumed a lot of my time but it was worth it.
Facebook Videos Are Better Than Watching The News
The best part about Facebook is the news. You don't have to turn the TV on to learn about what's happening around you, these videos present on this social network are enough to tell you the whole story. As you know that the site has more than a billion active users which means they are connected all the time and can access these videos any time, on top of that there are pages which belong to various celebs. You don't have to watch the news to find out about your favorite actors' upcoming movie because they always post it on their page.
There are a lot of free FB downloaders available online, but the problem is not all of them are authentic and provide good quality videos, which is why we have to find a suitable site which doesn't require a sign-up or is paid. Finding an online FB video downloader is a problem for everyone, but some has definitely reached the solution to it.
Why Facebook Doesn't Allow To Download Videos
There can be many reasons one of which is an advertisement; whenever we watch videos on Facebook, they contain ads we don't want to see but have to if we're going to watch the whole video which is why it doesn't allow to save Facebook video. If there were no ads in Facebook videos, they would lose a way to earn some extra money.
Another reason is privacy, as people upload videos, they can add various types of security to it to prevent people from saving FB videos. The videos they don't add protection to or is set to public can be downloaded using a paid or free Facebook video downloader online.
What Facebook videos are capable of and how they can be saved?
These videos online are categorized in the following ways:
Entertain:
Videos can be quite entertaining. There are videos online which contain pranks, comedy shows, and movies. If liked by people they would definitely want to download and watch them later whenever they aren't in a good mood.
Motivate:
They motivate, encourage people who have lost hope. These videos can be found everywhere, but mostly inspirational speakers post these videos on Facebook. So, that people can save to watch them over and over again by using some online FB video downloader. People acquire the knowledge the videos contain and implement it on their life.
Engage:
A significant source of advertisement are videos, it can engage everyone in buying what they have to sell, but the content should be of some good quality. Your videos can gain a lot of audience on this social network because it is a site where you find people waiting for an appealing video.
Downloading these Facebook videos is a problem for everyone so here is a better solution than using external software for this purpose. Many sites offer services like these. Where you have to provide a link and the site generates a downloadable file. You can do some research and find a free Facebook video downloader online that works best for you.
For more info and all the amazing tools, must visit our free website https://smallseotools.com/facebook-video-downloader/ . Try our tools today, bookmark them and recommend to your friends as well.