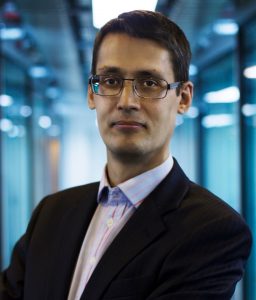 TMT Investments PLC (AIM: TMT.L), the venture capital company investing in high-growth technology companies, has sold its entire holding in Wrike, Inc. and impaired its investment in Wanelo, Inc.
As announced on 30 November 2018, Wrike, a collaborative work management platform for high-performance teams, completed a majority investment from Vista Equity Partners, an investment firm focused on software, data and technology-enabled businesses.
As part of this transaction, TMT has entered into an agreement with Vista to dispose of its entire holding in Wrike for a total net cash consideration of approximately US$22.9m (with approximately US$0.3m of this amount being deferred consideration that will be payable subject to certain adjustments over a period of 18 months). The total consideration represents a substantial valuation uplift of approximately US$14.5 million (or 173%) in the value of TMT's investment in Wrike, compared to its valuation of US$8.4m as at 30 June 2018, being equal to the valuation of Wrike at the time of TMT's partial disposal as announced on 19 September 2017.
The company has also taken the prudent decision to impair its investment in Wanelo, Inc., online curated shopping mall, by approximately US$3.5m.
Despite the impairment, the disposal will result in an increase in the company's NAV of approximately US$11.0m, equivalent to approximately 37.5 cents per share (before adjustments for the company's ongoing operating expenses, bonus accruals, insignificant revaluations, potential future impairments,
and similar items). This represents a material uplift in the Company's NAV of approximately 13.7% from the previously stated figure of US$2.75 per share as of 30 June 2018.
FinSMEs
02/01/2019