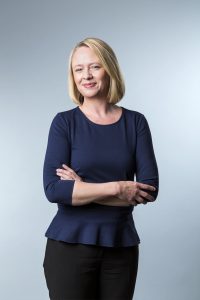 Madrona Venture Group, a Seattle, WA-based early-stage venture capital firm, announced three promotions.
Cochran joined Madrona in early 2017 as a Venture Partner and is now expanding her role to become a Managing Director. In addition, Troy Cichos is becoming COO & Partner, and Jennifer Chambers is becoming Administrative Partner.
Cochran brings more than twenty-five years of experience as an early stage founder, CFO of quickly growing companies and as a public board member, to her investment and company building work. While at Madrona, she has counseled small, mid and late stage companies on growth and management strategies, as well as leading the first round of institutional funding for the Riveter, a female forward work and community space, which has gone on to raise a total of $20 million.
Cochran also serves on the boards of MongoDB, Hasbro and New Relic.
Prior to joining Madrona, Cochran was the CFO of King Digital, the creator of Candy Crush and other mobile games, where she guided the company's IPO and completed a $5.9 billion acquisition by Activision in early 2016. Prior to King Digital, Cochran was CFO at Clearwire, a telecom company, bringing it through $12 billion of capital raises including an IPO, secondary offering, multiple debt offerings and strategic investments from large public companies.
She started her career as an entrepreneur and founder of SkillsVillage.
Cichos manages the team providing professional services such as recruiting and communications to Madrona portfolio companies, and the firm's legal and financial concerns.
He and Jennifer Chambers work closely with Madrona's investors as well as supporting related initiatives including Madrona Venture Labs and Create33. Cichos was previously CFO & Administrative Partner and joined Madrona in 1999 and Chambers was Director of Fund Administration and joined Madrona in 1997.
FinSMEs
16/01/2019