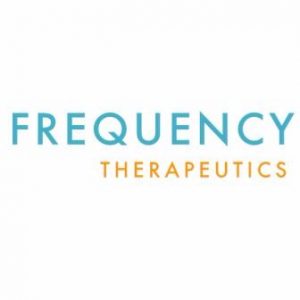 Frequency Therapeutics, a Woburn, Mass.-based clinical-stage biotechnology company creating a new class of drugs based on small molecule stimulation of dormant stem cells within the body which we refer to as Progenitor Cell Activation (PCA), closed a $42m Series B financing.
The round, which brings the total capital raised by the company to $87m, was led by Taiwania Capital Management and Axil Capital, with participation from Yonjin Capital and DF Investments and existing investors Polaris Founders Capital, Alexandria Venture Investments, CoBro Ventures, Korea Investment Partners and Emigrant Capital. In connection with the financing, Joel Marcus, Executive Chairman and Founder of Alexandria Real Estate Equities, Inc. and Alexandria Venture Investments, and Michael Huang, Managing Partner of Taiwania Capital Management, have joined Frequency's Board of Directors. In addition, Fred Shane, a partner with Axil Capital and Daguang Wang Ph.D., Managing Director of Yonjin Capital, have joined the board as observers.
The company intends to use the funds for the advancement of its clinical candidate, FX-322, for hearing regeneration, and for the continued expansion of its pipeline with new therapeutic applications from the PCA Regeneration platform.
Le by David Lucchino, President and Chief Executive Officer, and Marc Cohen, Executive Chairman, Frequency leverages its Progenitor Cell Activation (PCA) Regeneration platform, which uses a combination of small molecules, to stimulate progenitor cells within the body to repair diseased or damaged tissue. This technology enables native tissue regeneration without modifying genes or removing cells from the body.
Through the transitory activation of these cells, the company enables disease modification without the complexity of genetic engineering.
FinSMEs
07/01/2018