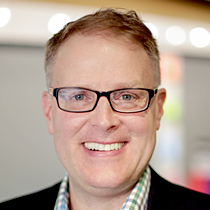 Datto, Inc., a Norwalk, Conn.-based provider of IT solutions delivered by Managed Service Providers (MSPs), appointed Tim Weller as its new Chief Executive Officer.
Weller succeeds Founder Austin McChord who, last fall, transitioned away from the day-to-day management of the company but continues as a board member.
He is assuming the position immediately, providing a seamless transition from his interim role of leading Datto's Executive Team over the last two months.
Weller joined Datto in June of 2017. Since that time, he served first as Chief Financial Officer, and then as President and Chief Operating Officer. In these roles, Weller led the company's day-to-day operations, established global go-to-market strategies, and played a meaningful role in the merger of Datto and Autotask.
He has held several C-level roles over the past two decades and has experience growing technology companies. Weller was also CFO of two Boston-based public companies including Akamai, where he led a team that completed one of the top-performing initial public offerings of all time, and EnerNOC, a clean energy technology company.
Weller has also held positions as an equity research analyst, software developer, video game designer, angel investor, and advisor to many technology company CEOs.
Founded in 2007, Datto offers business continuity and disaster recovery, networking, business management, and file backup and sync solutions, and has created an ecosystem of partners that provide its solutions to half a million businesses across more than 130 countries. The company also has international offices in the United Kingdom, Netherlands, Denmark, Germany, Canada, Australia, China, and Singapore.
FinSMEs
11/01/2019