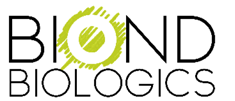 Biond Biologics Ltd., a Misgav, Israel-based biotechnology company developing novel immunotherapies for cancer and autoimmune diseases, closed a $17m Series B financing.
The financing and due diligence were led by Israel Biotech Fund and Harel Insurance & Finance Group, with participation of Celgene Corporation, (NASDAQ: CELG), the Japanese-Israeli fund, SBI JI Innovation Fund and existing investors.
The company intends to use the funds to move its lead drug candidate, BION-202, into clinical trials and to advance the preclinical development of BION-206 and its proprietary antibody cell-internalization technology.
Founded in 2016 by the former scientific team of cCam Biotherapeutics, an immuno-oncology company which was fully acquired by Merck in July 2015, and led by Dr. Tehila Ben Moshe, Chief Executive Officer, Biond Biologics is a drug discovery and development company focused on the field of immunotherapy. Its in-house pipeline is based on internal research of newly discovered immune-checkpoints and immune-evasion mechanisms. Biond's pre-clinical development programs include BION-202, a novel macrophage activator, and BION-206, a novel agent developed for overcoming a natural immune suppression mechanism, recently discovered by its scientists.
In addition to its pipeline of immunotherapy agents, the company is developing an innovative technological platform that will enable the internalization of biologic agents, mainly antibodies, into cells.
FinSMEs
08/01/2019