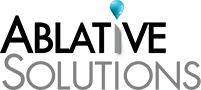 Ablative Solutions, Inc., a Kalamazoo, MI-based company advancing innovative solutions for the treatment of hypertension, held the first close of its $77m Series D funding round.
The round was led by new investor Gilde Healthcare and co-led by existing investor BioStar Ventures and an undisclosed new strategic corporate investor. Existing investors including Michigan Accelerator Fund, Novus Biotechnology and other individual investors also participated in the round.
The company intends to use the funds to complete clinical trials in support of U.S. and European regulatory submissions for its technology.
Led by CEO and CMO Tim Fischell, M.D., Ablative Solutions is advancing minimally invasive renal denervation technology designed to reduce blood pressure for people with uncontrolled hypertension, while taking antihypertensive medication.
Its alcohol-mediated renal denervation procedure is performed using the investigational Peregrine System™ Kit, which is engineered to target nerves known to influence the body's regulation of blood pressure. The Peregrine Kit delivers dehydrated alcohol in small doses directly to the space outside of the renal artery to block the overactive signaling of the sympathetic nerves.
This targeted treatment is designed to be performed in a rapid procedure with minimal pain or discomfort for the patient.
The Peregrine System Kit is currently being studied to evaluate safety and efficacy when used in the treatment of patients with uncontrolled hypertension in conjunction with antihypertensive medications. It is also being studied in a proof-of-concept trial in Europe to evaluate the safety and efficacy of the product when used to treat patients not taking antihypertensive medications. It is an investigational product not currently approved in the United States or in Europe. Its use is limited to investigational use in clinical trials.
FinSMEs
03/01/2019