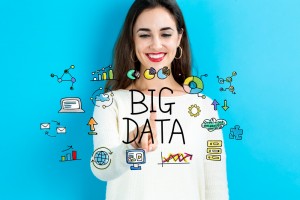 ETL, a common abbreviation of extract, transform, load is a process commonly used for data integration and data warehousing. With the advent of the new cloud based native tools and platforms, a lot of changes are taking place in the world of technology, leading to a pertinent question, whether ETL is going to be obsolete like so many other technologies of the past or whether it will evolve and integrate to keep itself alive in these fast-changing times. There are several emerging data trends are all set to define the future of ETL.
Unified Data Management Architecture
A unified data management, commonly abbreviated as UDM system helps combine the best of data warehouses, data lakes, as well as streaming without making use of an expensive and error-prone ETL. Thus, it is offer better reliability and performance of a data warehouse and that too, in real-time along with the low latency of streaming system, and everything comes within the scale and cost effectiveness of a data lake. It prevents data duplication and data consistency issues too.
Common In-Memory Data Interfaces
In the future we are set to see new data integration patterns which will depend on shared high-performance distributed storage interface or Allusion, or on a common data format such as Apache Arrow, between compute and storage. These are designed to enable data interoperability between the currently existing big data frameworks by offering a common interface for a higher performance in-memory access.
Machine Learning Meets Data Integration
Machine learning and artificial intelligence is set to be the basis of smart data integration assistants which can be programmed to recommend solutions as well as help data scientists with the necessary data and course of action, in contrast to the traditional ETL processes which provided only a fixed set of views. With smart data assistant and automated data modeling going mainstream in 2018, there will be sufficient arguments for embracing a No-ETL approach which supports structured as well as unstructured data.
Event-Driven Data Flow Architecture
More and more businesses are fast adopting the approach of event-driven architecture as it helps offer actionable insights and solutions in real-time. Businesses are making use of better data integration, distributed messaging system and implementing newer concepts. This helps in a better data flow pattern where necessary data is read from a designated topic stream, transformed, and then written back to another topic stream as needed. It supports microservices architecture.
Leveraging the Recent Hardware Advances
Companies and vendors are working their best to implement the fastest, most efficient and most recent hardware available in the market to ensure optimization of analytical data processing.
Make use of some good data integration services to ensure that your business can make the best use of its resources in order to get the best of whatever you are paying for. Thus, your business can operate at its best potential, to maximise stability, scalability, engagement and thus, profits.