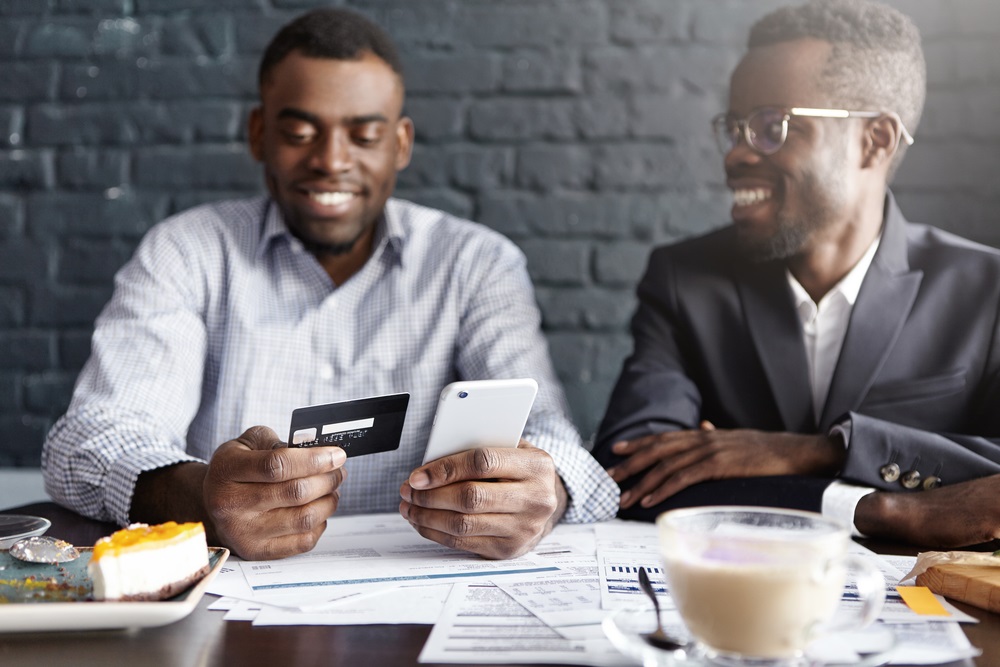 The process that aims to improve the productivity and the customer experience of the financial industry, and to facilitate access to services for billions of people throught the opportunities given by the latest technologies is not in its infancy. Anyways, it is still far from being completed.
The experience of the latest years tells us that fintech startups are both:
– challenging incumbents offering improved products and facilitating access to them;
– collaborating with incumbents to improve their processes, their productivity and finally, their products.
A clear example of how fintech is disrupting the traditional industry in a dynamic way comes from the UK, where the "brexit" process (and a fierce political debate) is underway, bringing uncertainty in several aspects of the life and future of citizens and companies.
In this scenario, there are several startups who are working to try to improve the access to and the quality of banking products and services. In many cases, they started offering a digital current account and are now evolving to get licenses to provide everything people'd expect from a bank.
According to a recent report, mobile banking will continue to grow, expecting there to be 35 million mobile users in 2023, a sizeable 72% of the UK adult population.
In this article, we want to propose the startups woking as "new banks" to watch in 2019. We only consider the companies bringing traditional banking services to the digital and mobile world as their core business, and excluding those offering single features such as saving apps, money transfers, and spending solutions, among others.
Let's now have a look at the list:
Revolut
Revolut started with an application and a card that allow users to spend, change and transfer most of the world's currencies at a stock exchange rate without commissions of the payment systems. Over time, the company launched platforms for insurance, lending, trade in crypto-currencies and began to serve legal entities.
Revolut has just got a European banking licence by the European Central Bank, which will help it build a global financial platform that provides access to all necessary financial services anywhere in the world. Since July 2015, Revolut has raised $340m in funding from several investors including Index Ventures, Balderton Capital, Ribbit Capital and DST Global. The company passed the break-even point in December 2017.
Monzo
London based Monzo is building a new kind of bank, in their words, "a bank that lives on your smartphone and built for the way you live today". It currently offers a current account and a debit card to more than one million customers to manage their money and spend them around the world.
Founded in early 2015, the bank relies on a community of users suggesting features, testing the app and giving constant feedback and a team of over 300 people. It is authorized in the UK by the Prudential Regulation Authority (PRA) and regulated by the Financial Conduct Authority and the PRA. The company recently raised Monzo £85m in venture capital, which pre money valued it at £1 billion, and 20m in crowdfunding via Crowdcube.
Atom Bank
Durham, UK-based Atom Bank secured its banking license in June 2015 and launched operations in April 2016, offering Fixed Saver accounts and secured business lending for SMEs. Built for the mobile, Atom launched its first mobile mortgage product in December 2016 and has taken over £1.7bn of deposits and lent over £2bn to small businesses and homeowners to date.
The app offers a 24/7 support team to help with any customer queries through phone, chat, email and social media.
Led by CEO Mark Mullen, the company has raised almost £400m of equity capital through the support of private and institutional investors, including BBVA, Woodford Investment Management and Toscafund Asset Management. It has around 300 permanent employees.
Tandem
Tandem is a London, UK-based digital bank offering an app for people to manage money, which automatically shows how much they can spend each month, alerts when it notices bills increase or a payment comes in, and helps reduce bills by finding better deals to save money. In addition, the company recently acquired Harrods Bank to launch a cashback credit card and two fixed term savings accounts, all managed by their app.
Led by CEO Ricky Knox, Tandem Bank Limited is regulated by the Prudential Regulatory Authority and the Financial Conduct Authority and is currently only available to UK customers with an ambition to expand internationally.
Starling Bank
Starling Bank is a London-based mobile-only bank providing current accounts, business banking, and a payments service for merchants. Founded by former Allied Irish Banks COO, Anne Boden, in January 2014, and also led by Megan Caywood, Chief Platform Officer, Starling Bank recently launched an in-app Marketplace for small businesses with partners including accounting software platform Xero, followed by insurance providers Zego and Nimbla, and funding providers Growth Street and Funding Options.
The Marketplace followed the expansion of its retail Marketplace, which includes products across loyalty and receipts, savings and investments, mortgages, and insurance.
Digital receipts provider Flux and discount and loyalty provider Tail are available in both the retail and business Marketplace for Starling customers.
Starling is a licensed and regulated bank which received £48m ($70m) in funding at the beginning of 2016.
Monese
Started as the UK's first 100% mobile current account provider, Monese now operates in 20 countries across UK & Europe. With over 600,000 sign-ups, the company's app instant access to financial services for moving people.
Its product is powered by proprietary technology that conducts deep KYC (Know Your Customer) checks globally in real time. This enables the creation of an account in as little as 120 seconds regardless of citizenship, proof of address or credit history, and allows Monese to serve a diverse set of internationally mobile customers currently underserved by traditional financial institutions. In 2018, they recently launched Monese Business for companies tomanage their finances.
In September, the company, which employs 140 people across its offices in London, UK, and Tallinn, Estonia, secured $60m in capital as part of its Series B funding led by Kinnevik, with participation from PayPal, European investor Augmentum Fintech and International Airlines Group for its loyalty and data business Avios Group Ltd and Investec's INVC Fund.
Fire
Fire provides business and personal customers with digital accounts and debit cards. People and businesses can open the accounts online and via their mobile apps, they can open multiple accounts in both sterling and euro, enabling bank transfers to and from any bank account in the UK or Eurozone. The startup also provides Mastercard® debit cards. For reconciliation and automation of payments, businesses can also integrate their systems to the site via an application programming interface (API).
Regulated since 2010 as a Payments Institution by the Central Bank of Ireland (C58301), Fire is led by Colm Lyon, CEO and founder and has offices in London and Dublin.
Loot
Loot provides a current account and a contactless Mastercard® card, offering insights into spending with real-time notifications and transaction lists and personalized features to manage money such as the opportunity to set daily and weekly budgets, and to create tailor-made goals with a picture, date and amount to reach. It also has in app customer support. People can spend abroad using the live exchange rate and no added fees in over 210 countries.
Transferwise
International money transfer company TransferWise recently launched the borderless account, which allows people and companies to send and receive money and spend around the world. With the account, users get instant international bank details to receive money from over 30 countries around the world with zero fees. These personal details allows them to get paid from the UK, the US, Australia, New Zealand, and any country in the Eurozone. They can also spend the currencies in their account anywhere in the world with the TransferWise debit Mastercard®, leveraging low conversion fees, and zero transaction fees.
N26
Berlin, Germany-based N26 is a mobile bank with over 1.5 million customers across 18 markets (Austria, Belgium, Denmark, Estonia, Finland, France,
Germany, Greece, Ireland, Italy, Latvia, Lithuania, Luxembourg, Netherlands, Norway, Poland, Portugal, Slovakia, Slovenia, Spain, Sweden and the UK) who generate over €1 billion in monthly transaction volume.
The bank, which has just arrived in the UK, leverages a full banking license, latest technology and a no branch network, to redesign banking via its Android, iOS, and desktop apps.
Co-founded by Valentin Stalf and Maximilian Tayenthal in 2013, the company launched the initial product in early 2015 and has announced to enter the US market in early 2019, where it will operate via its wholly owned subsidiary N26 Inc. based in New York.
The company has raised more than $215m from investors including Tencent, Allianz X, Peter Thiel's Valar Ventures, Li Ka-Shing's Horizons Ventures, Earlybird Ventures, Battery Ventures, in addition to members of the Zalando management board, and Redalpine Ventures.