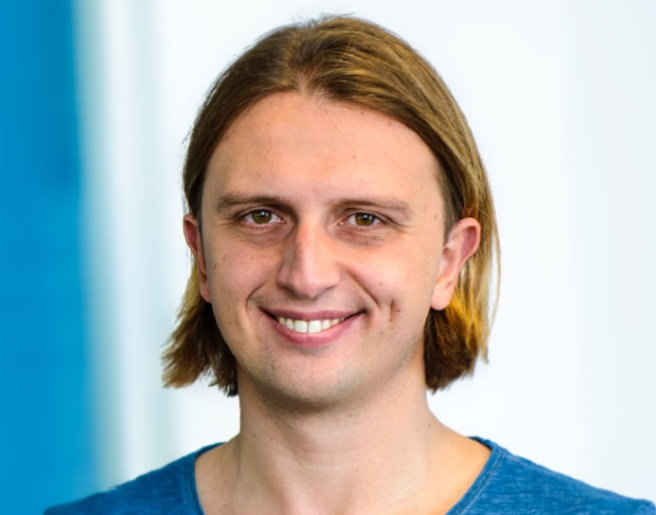 2018 has been a meaningful year for London, UK-based digital-only bank Revolut. The year culminated with obtaining an European banking license and and approvation from financial regulators to operate in Japan and Singapore in Asia Pacific.
Given this, the company is now continuing to launch its challenge to high street banks in 2019.
Nikolay Storonsky, the co-founder and CEO, set up Resolute, in 2013, alongside Vlad Yatsenko, a former developer at Credit Suisse and Deutsche Bank. In an interview with Forbes, Storonsky revealed the inspiration toward setting up the company saying that the business came to mind while he was travelling, due of the massive amounts he had to pay as transaction fees and commissions.
"As a solution, I tried to find a multi-currency card and was later told it wasn't possible. But I was determined to make it work. The reality of what we're trying to achieve is to build a ten times better financial services company that is ten times cheaper as well," he explained.
Within a few years of inception, Revolut has garnered over 2 million customers around the world. They have also processed transactions worth over $17 billion, making it one of the fastest-growing companies in Europe. Storonsky says he has a goal to build one of the largest financial companies in the world within five years.
Born in July 1984 in a small town in Moscow, he started boxing as a kid and later took up swimming. Later, Storonsky studied for a master degree at the Moscow Institute of physics, and another master in economics at the New Economic School Moscow. During his time at the Moscow Institute of physics, he became a state champion in swimming.
Before founding Revolut, Storonsky worked as a trader at Lehman Brothers before finishing his degree in 2006. He later left and joined Credit Suisse in 2008.
About Revolut
Founded in 2015 with the aim of "building a fair and frictionless platform to send and manage money around the world," Revolut has grown from just offering users a zero-fee prepaid card while travelling internationally to allowing users to access a wide range of services such as foreign exchanges, cryptocurrency wallets and exchange.
They currently offer prepaid card (Master and Visa) Cryptocurrency exchange for Bitcoin, Ethereum, Ripple, Bitcoin cash and peer-to-peer payment. It offers zero fees for the majority of its services and uses current inter-bank rates for its currency exchange. The service currently support withdrawal in 120 currencies and fund transfer in 26 currencies.
Though its main product is offering low fees cards to international travelers, Revolut has been slowly adding more financial services, in line with Storonsky's vision. Its app also has budgeting tools, insurance and cryptocurrency trading tools.
In less than three years of operation, the company has crossed over 2 million users and 250,000 daily active users around the world. Storonsky is aiming for 100 million users and several additional services. In a recent interview with Forbes, he revealed he also has saving accounts and stock trading in his plans.
The Success Stories
For Storonsky, success is not a mystery. "The key to success is hard work". He is a firm believer in hard-work and attributes the rapid growth of the company to late hours and tenacious diligence. The Storonsky "hard work philosophy" is evident in the operations of Revolut, as employees work 13 hours daily. He says he only hire people who are "really motivated and as a result, they work long hours." While Storonsky spends most of his time running Revolut, he also enjoys kite surfing as leisure.
Revolut's growth strategy is working. In July 2018, they moved into a new state of the art office in London.
The company had continued to expand its operations. It started with a UK and EU banking licenses but has acquired a Luxembourg license. They aim to offer commission-free equity trading across Europe shortly.
According to Storonsky, Revolut has started processing transactions in Australia and New Zealand, despite not officially launched there. The company has been having issues with its US launch due to technical problems, but expects to have launched in US, Canada, Hong Kong, Singapore, New Zealand and Australia, by the end of 2018, with Japan, Russia, South Africa, and India to be launched subsequently.
In an interview with BusinessCloud, Storonsky said he is targeting at least 100 million users in the next five years. He believes Revolut is still at its formative stages, despite the significant growth recorded and there is so much to be done at Revolut "Yes, I still see us as being a challenger," he said. "So far, I believe that we have only taken Revolut from 0 to 1″."Now we are planning to go from 1 to 100. Looking forward, we are taking what we have learnt in Europe and replicating it across the world."
He often compares His Company to Amazon – which started selling only books. His goal is to leverage on the "free" money transfers to build a customer base and drive expansion. "Free money transfers. If we expand to the U.S., then people can have a Revolut account and money transfers can be free and instant between these countries." He said.
Revolut is not just focused on attracting individuals; they are also targeting businesses and already have a business client base of over 60,000 businesses. It recently launched an app store for companies to connect and integrate popular business app like FreeAgent easily.
According to Storonsky, the introduction of business tools does not portray a shift from consumer products, but instead it is just one way to increase revenue.
"Business accounts are just another revenue stream for us, alongside our partnerships, Premium accounts and instant credit offering," he said. "Our vision is that retail and business customers will be able to apply for a loan in just two minutes from within the app, and then have the money in their account almost instantly."
Storonsky, believes he can harness it in-house financial to increase revenue, just like banks. "The real power in what we will do is the successful cross-selling because we look at your transactions, where you go, how you spend, then smartly offer certain products for certain needs," he explains. Revolut says they now process about $4 billion every month and gets over 8,000 new users every day. They currently have a team of 380 persons and Storonsky holds a $510 billion stake in the company.