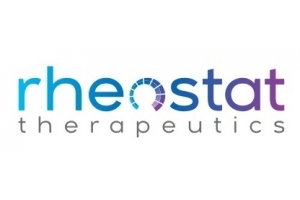 Rheostat Therapeutics, a Cambridge, Mass.-based biotech company focused on the discovery of novel treatments for neurodegeneration, cognition and rare diseases, closed a $23m Series A financing round.
The round was co-led by MRLV and AbbVie Ventures, with participation from Amgen Ventures, Alexandria Venture Investments and Mayo Clinic, and existing investors SV Health Investors and the Dementia Discovery Fund. As part of this latest round of financing, Rheostat's will be expanding its board to include Reza Halse, President of MRLV, and John Gustofson, Managing Director at AbbVie Ventures.
The company intends to use the funds to advance its programs towards clinical trials, build its internal team and expand studies evaluating biomarkers.
Led by Joshua Resnick, MD Chairman and Interim CEO, Rheostat is working to develop novel treatments for neurodegenerative disease through modulation of mitophagy and autophagy. Its central thesis is that the degradation of toxic cellular components is a fundamental node of biology. The mutations that impair these clearance pathways have been linked with multiple neurodegenerative diseases, many of which are associated with cognitive impairment like Parkinson's disease. The company is working to leverage its understanding of these pathways to discover and develop novel small molecules that will restore cellular balance and treat neurodegenerative and rare diseases.
Rheostat was incubated and seeded by SV Health Investors and the Dementia Discovery Fund and founded by:
– Tim Harris, EVP R&D at Bioverativ, a Sanofi company;
– Wade Harper, Chair & Professor of Cell Biology at Harvard Medical School and the Bert and Natalie Vallee Professor of Molecular Pathology;
– Tony Hyman, Director of the Max Planck Institute of Molecular Cell Biology and Genetics: Dresden, Germany; and
– Ivan Dikic, Director of the Institute of Biochemistry II at the University Clinic, Frankfurt.
The company's Chief Scientific Officer is Magdalene Moran, and it is also guided by a Scientific Advisory Board, comprised of the founders, Wolfdieter Springer, Ph.D., (Mayo Clinic) and Bernardo Sabatini, MD, Ph.D., (Alice and Rodman W. Moorhead III Professor of Neurobiology, Harvard Medical School; and HHMI Investigator).
FinSMEs
26/11/2018